G7: With #All4TheGreen Bologna will become capital of the Environment
BOLOGNA 3 GIUGNO – Bologna is about to become the capital of the Environment with 
#All4TheGreen
: over 70 events will be open to the public from June 5 to 12 to prepare the way to the G7 Environment Ministerial Meeting, scheduled for June 11-12. The entire city – institutions, universities, and businesses – will be involved over the week, in events dedicated to the protection of the environment, to sustainable development and to the circular economy.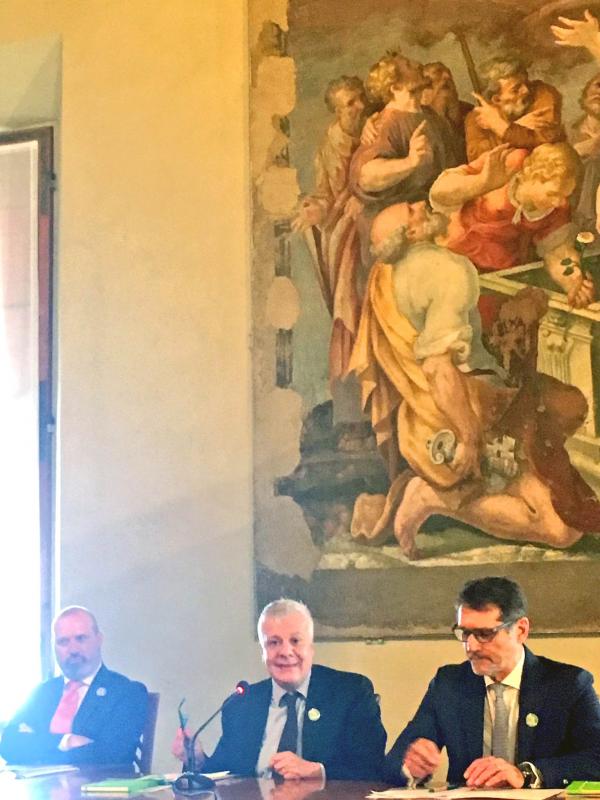 Gian Luca Galletti, Minister of the Environment: "G7 Environment is open to all because the environment is the heritage of everyone." Photo Credits: Giulia Camilla Braga/Connect4Climate
"We have imagined this week of great mobilization in the city as a unique opportunity for common knowledge and awareness," said the Italian Minister Gian Luca Galletti. "There is a G7 Environment with many important issues open and moving forward: what needs to be clear is that this decision-making process is not alien to the society, but all of us are at the same level. Institutions and large companies, environmental associations, operators and the university world have chosen to join #All4TheGreen for a goal that is necessarily common: care of the environment, not only as a place of conservation but as a lever of new economic growth. This is also a fundamental step for my city: because today it really has the basis for characterizing itself as the place of environmental innovation."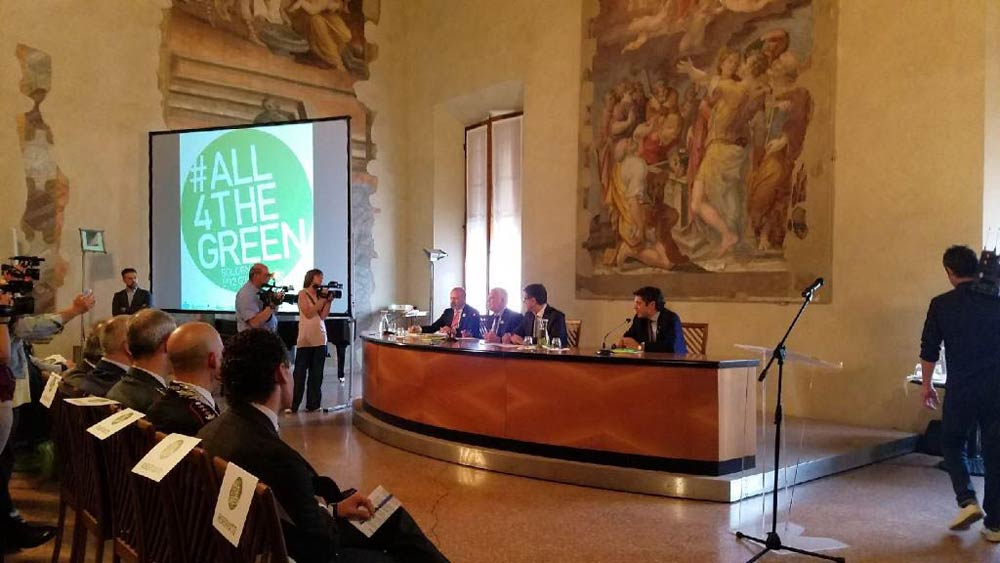 The presentation of # ALL4THEGREEN in Bologna was live-tweeted on the Connect4Climate's Twitter account. Photo Credits: Giulia Camilla Braga/Connect4Climate
Mayor Virginio Merola announced: "Hosting the G7 Environment will allow Bologna to explain to the world what it is doing in the environmental sphere, starting from the fact that our city was recently chosen to host the Data Center of the European Center for Weather Forecasts. In the medium term, with the aim of relaunching collective commitment on the mitigation and adaptation front. In March we launched a Call to Action entitled 'Collaborate in Bologna Resilient City', the results will be displayed in a exhibition that will accompany the events of the G7 and will remain open all summer at Urban Center. Among the events together with ANCI one was organized to to arrive at the signing of the 'Bologna Charter for the Environment. Sustainable Development,' a document that engages major cities in our country in achieving important environmental quality objectives."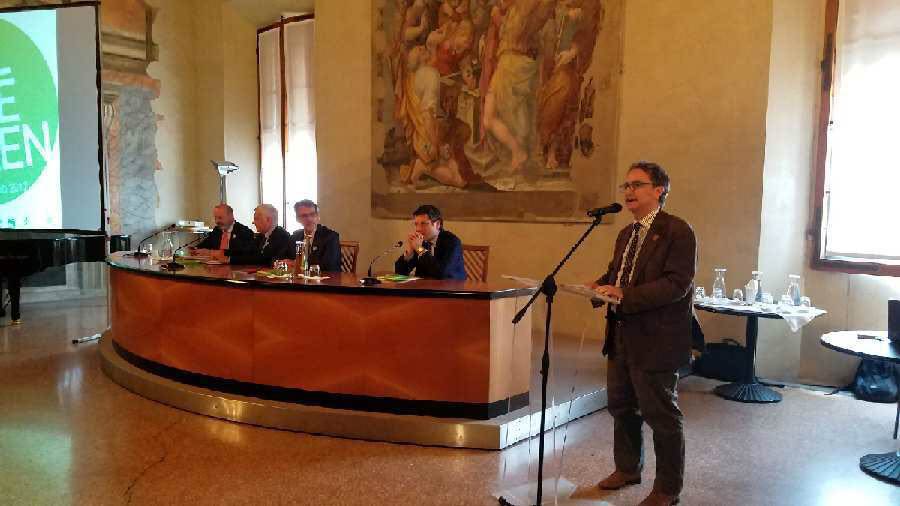 Gian Luca Farinelli, director of Fondazione Cineteca di Bologna, presents the screenings that will take place in Piazza Maggiore and Cinema Lumiere during #ALL4THEGREEN. Photo Credits: Giulia Camilla Braga/Connect4Climate
Many companies that have joined the call for the sustainable development of #All4TheGreen providing a direct contribution and commitment:
Eni
,
Building Energy
,
Terna
,
Novamont
,
Edison
,
Unilever
,
Gruppo Hera
;
Alcantara
;
Ascom
;
Conai
with 
Ricrea
,
CiAl
,
Comieco
,
Rilegno
,
Corepla
,
Coreve
.
The following two tabs change content below.
Alessandra Baldini e' stata la prima donna giornalista parlamentare per l'Ansa, poi corrispondente a Washington e responsabile degli uffici Ansa di New York e Londra. Dirige OnuItalia.
Latest posts by Alessandra Baldini (see all)