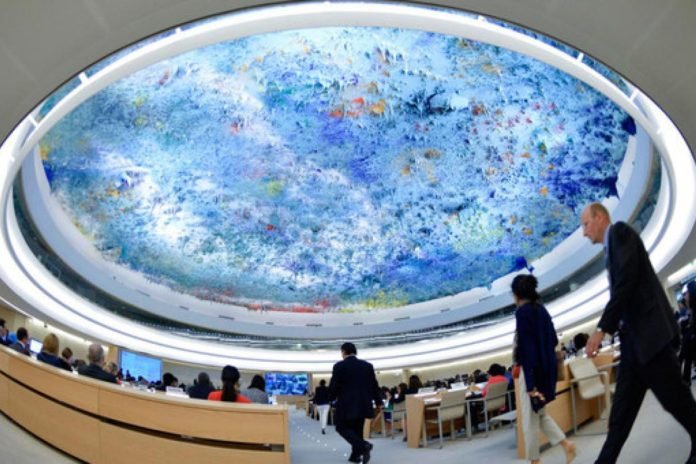 GENEVA, FEBRUARY 22 – On the opening day of a new UN Human Rights Council session on Monday, UN Secretary-General António Guterres reiterated his "full support to the people of Myanmar", three weeks after the military takeover that has brought thousands out onto the streets in protest.
"Coups have no place in our modern world", Mr. Guterres said in a pre-recorded video address at the Council's 46th regular session, his comments coming after the forum held a special session on 12 February, in which it adopted a resolution expressing deep concern at the junta's move.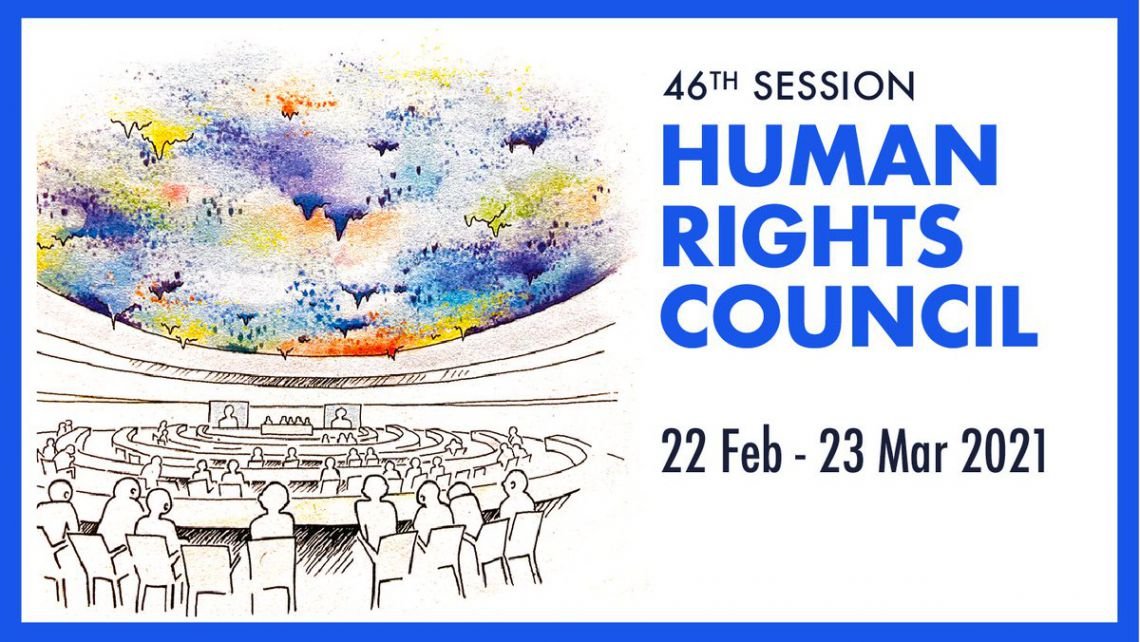 Addressing the Council at the start of its month-long session, which is being held almost entirely remotely to prevent the spread of COVID-19, UN High Commissioner for Human Rights, Michelle Bachelet, focused on the massive and negative impact of pandemic. "I think we all realise that the use of force will not end this pandemic. Sending critics to jail will not end this pandemic. Illegitimate restrictions on public freedoms, the overreach of emergency powers and unnecessary or excessive use of force are not just unhelpful and unprincipled. They deter public participation in decision-making, which is the foundation of sound policy-making."
In another video message, President of the UN General Assembly, Volkan Bozkir, underscored the need to focus on people's basic needs – including new coronavirus vaccines – as the best way to recover from the pandemic. Under the presidency of Jordanian Ambassador Nazhat Shameem Khan, the 46th session is due to meet until Friday 23 March. The high level segment will unroll for three days: the Italian Minister for Foreign Affairs, Luigi Di Maio, is expected to address the Council.
The month-long session will discuss situations concerning the protection of human rights in some fifty countries and specific issues of interest to the Council. Nearly one hundred reports submitted by human rights experts and other investigative bodies will also be examined and more than thirty interactive dialogues with special procedures mandate holders will be held.
The Council will also adopt the final reports of the last cycle of the Universal Periodic Review of 14 States: Belarus, Liberia, Malawi, Panama, Mongolia, Maldives, Andorra, Honduras, Bulgaria, Marshall Islands, United States of America, Croatia, Libya and Jamaica.
As a member of the Council for the three-year period 2019-2021, Italy takes an active part in its work, especially in relation to the priority issues of its mandate. The Permanent Representative of Italy to the International Organisations in Geneva, Amb. Gian Lorenzo Cornado, will speak in particular in the biennial high-level panel on the death penalty, at the annual debate on the rights of persons with disabilities, as well as in the interactive dialogues on freedom of religion and belief, the situation of human rights defenders, violence against children, children and armed conflict.
Follow the live streaming here: http://webtv.un.org (@OnuItalia)