NEW YORK, NOVEMBER 17 – At the High Level event on the United Nations' role in combating anti-Semitism, Italy reaffirmed its steadfast commitment to the fight against anti-semitism, "a poison which thrives on the illusion that we are somehow immune from it because of our painful history and infects the most impressionable members of our communities, starting with our youth".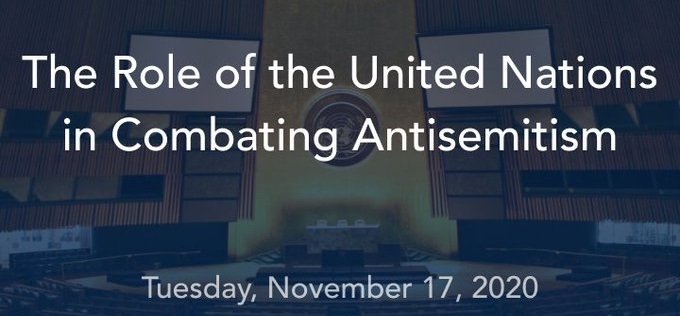 The event, which Italy co-sponsored, was organized by the World Jewish Congress and the German Mission to the UN. In her address, the Italian Permanent representative to the UN in New York, Ambassador Mariangela Zappia, pledged to work to promote the importance of fighting anti-Semitism through education, bringing to the UN Italy's best practices to involve youth in remembering and always being vigilant against anti-Semitism.
Every year thousands of Italian schoolchildren participate in a national contest through essays, artwork and other creative ways to commemorate Holocaust Remembrance Day: "It is a widely recognized best practice, which we will bring to New York and promote as a model of how to involve young people in the fight against anti-Semitism", announced Zappia.
As a Member of the Human Rights Council, the fight against anti-Semitism has been a top priority for Italy and a constant feature of its action in Geneva. In 2018 Italy inaugurated its OSCE Chairmanship with a Ministerial Conference dedicated to the responsibility of States, institutions and individuals to fight antisemitism. It has since become an annual tradition.
Last January the Italian Government embraced the International Holocaust Remembrance Alliance working definition and appointed a National Coordinator for the fight against anti-Semitism. (@OnuItalia)