ROME, DECEMBER 27th – Mirko Montuori works at FAO as Deputy Team Leader and Project Officer for the Secretariat of the International Plant Protection Convention. A 36 years old from Salerno, Mirko holds a Bachelor's degree in Political Science and International Relations, a Masters of Science in International Relations from the Catholic University of Milan, a post-graduate Master in Diplomacy from ISPI, and a Master of Science in Public Management from the University of Salerno. With OnuItalia, he speaks about youth opportunities and representation within FAO and how COVID-19 has affected his work. He also provides some advice for young people looking to work for FAO or the United Nations more generally. 
Why did you decide to work for FAO and the UN?
I set my career aspirations at the age of 16. As a son of two medical doctors, I had previously had a passion for science and journalism, which soon turned into an aspiration to undertake an international career, possibly as a diplomat or as officer in the United Nations system. Subsequently, in addition to studying English, I learned French, and later Spanish. The study of languages helped building my international network, broadening my mind, and achieving my goals. This was accompanied by a thorough education in the field of International Relations, Economics, International Law and History, which was later expanded to Management and Negotiation.
In a nutshell, I decided to work for FAO and the UN because I align myself with their missions, which are respectively achieving a world free of hunger and malnutrition, and maintain international peace and security, while protecting human rights, delivering humanitarian aid, promoting sustainable development and upholding international law. I believe that today, at the age of 75, the United Nations and FAO as one its largest specialized agencies are still very relevant and needed. As former UN Secretary-General Dag Hammarskjold said: "The UN was not created to take mankind to heaven, but to save humanity from hell". Can it get any better than that?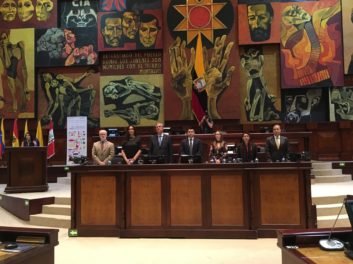 What is your role within FAO? What are your tasks, responsibilities and competences?
I currently work as Deputy Team Leader (Integration and Support Team) and Project Officer (International Year of Plant Health) for the Secretariat of the International Plant Protection Convention (IPPC). The IPPC is an Article XIV body of FAO, which covers international treaties and conventions in the field of food and agriculture. I have always been working for the IPPC Secretariat since I joined FAO in 2012, while also working for the Secretariat of Codex Alimentarius from 2015 to 2018.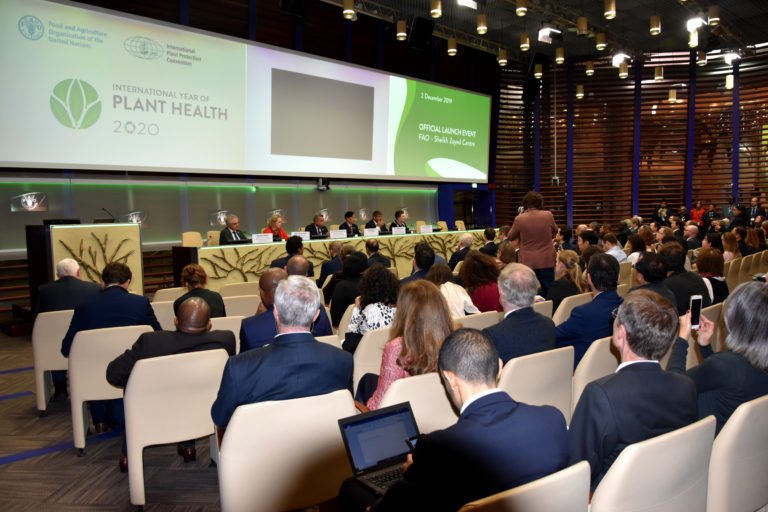 Over the past year, I have served as Secretariat focal point for the International Steering Committee of the International Year of Plant Health (IYPH); I have organized and supported promotional activities, webinars, technical campaigns and publications in the framework of IYPH; I have supported the organization and successful delivery of IPPC governance meetings; I have been in charge of liaising with key stakeholders and to coordinate the IPPC communications plan.
Since my first assignment in FAO I had the opportunity to grow both in terms of knowledge, and contract modalities and assignments. With a proactive approach, I gained additional responsibilities, while learning by doing. I believe that my key competences are related to communication, partnerships development, and management of people and projects, and I have been making efforts to continuously improve in those areas.
In your opinion, are young professionals given enough space and opportunities within FAO? What is the ratio between employees under-35 and over-35, has this changed in the past years?
According to recent figures, around 40 percent of FAO's workforce is under the age of 40. In the words of the FAO Director-General Dr. QU Dongyu: "Young people are our future. To ensure they have a bright future, organizations have to care for their young employees. […] They represent the future of FAO and are key to driving innovative and modern processes at FAO and in global agriculture".
Many actions are being taken to promote young people's contribution to FAO. Recently, FAO established a Youth Committee, which organized events such as Innovation Wednesdays, Random Virtual Coffees, InnoVenture Labs, which feature guest speakers, and Virtual Cooking Classes. All these activities have been used to extend networking – internal and external to FAO – and inspire experimental innovation and friendship, while increasing the efficiency, effectiveness, and impact of FAO's actions.
In your experience, what challenges do you face -if any- as a young person in a professional environment which tends to be dominated by older people? What do you think FAO, and the UN more generally, should/could do to increase the representation of young people?
I would not use the word "domination" to describe the fact that probably a majority of colleagues (me included!) are no longer in the youth spectrum; neither would I use it to acknowledge that the vast majority of managers are over 50 years old. I believe this simply reflects three facts, which are not inherent to the UN system: the global ageing population; the set-up of many national education systems, which remain outdated compared to the job market; the objective need for experience in managing people and complex programs.
At FAO, young graduates have a chance to apply for the FAO Internship Programme, or for any consultancy position that would fit their profile and background. Another interesting opportunity is the FAO Volunteer Programme, which gives you the chance to have a hands-on experience while learning about the Organization's mission, structure and functioning. Not to forget is the Associate Professional Officer (APO) and Junior Professional Officer (JPO) programmes, sponsored by national authorities in collaboration with the hosting Organization. Young officers who work for relevant national institutions may also be given the opportunity to serve for FAO as loaned experts or in-kind contributions for a given period of time. Finally, the FAO Fellows Programme is designed to attract fellows, typically PhD students, researchers and professors, who have an advanced level of relevant technical knowledge and experience in any field of the Organization.
This being said, I believe that more can and should be done in providing brilliant young people with the opportunities they deserve. Enhancing partnerships with university and research institutions is a possible step towards this direction. Students and young graduates should be given the necessary information and tools to apply for positions that they qualify for.
What advice would you give to a young person who wishes to work for FAO, or the UN more generally?
Build up your soft skills. Yes, you will need to learn languages, and possibly be an expert in the field which is relevant to the Organization. Nevertheless, to succeed in the UN system you will have to be able to write a meeting report, an email to a partner, or a two-page factsheet on your work; you will have to be able to speak in public and deliver meaningful presentations; you will have to work collaboratively with a diverse team of people to attain a common goal.
Continuous learning and self-improvement are key to succeed in the UN system and any work environment. Be humble, aim high, build your network and be genuinely curious: this will help you succeed.
How has Covid-19 impacted your work?
As the majority of workers around the world, I had to adjust to teleworking since early March. This has been a challenge, both in terms of logistics, equipment, and focus. As of today, I am one of the few in my Secretariat who is allowed to work from headquarters at least once a week. FAO management has been taking a very precautionary approach in returning to the workplace, which has been appreciated by staff.
However, 2020 should not only be remembered as the year of lock-downs, remote working and virtual meetings, but also as the International Year of Plant Health (IYPH). To find out more, I invite you to visit www.fao.org/iyph. Working on such important initiative helped me think outside the box and boosted my motivation and performance. Interactions with colleagues, partners and stakeholders did not stop, and actually increased. If lessons can be learned from the current remote working scenario, on one side, we probably don't need so many face-to-face meetings; on the other, we should beware of the so called "Zoom fatigue" and email overload, which does not help productivity.
The views expressed in this publication are those of the author and do not necessarily reflect the views of FAO. (@OnuItalia)