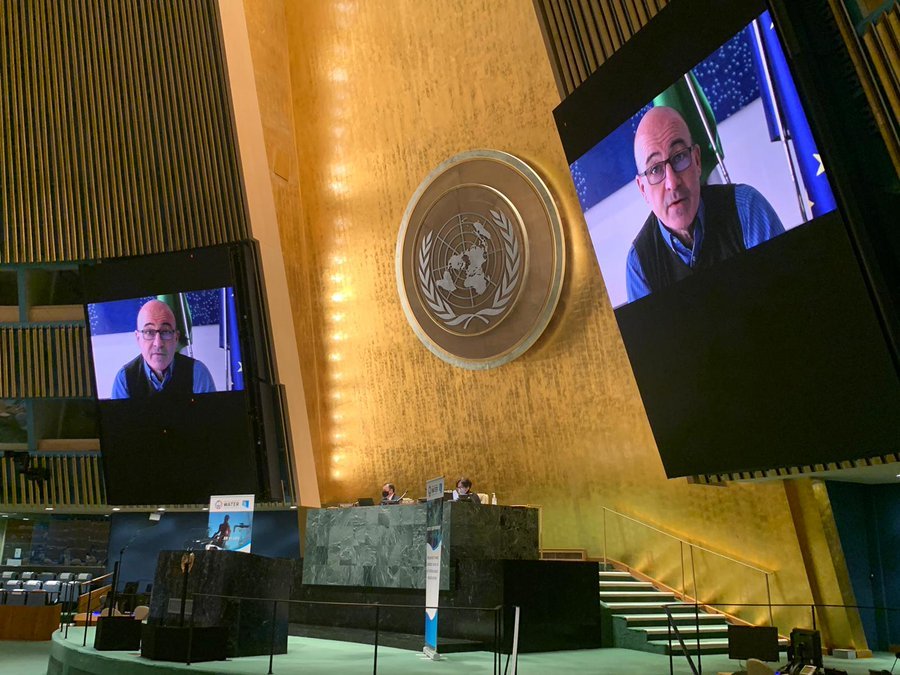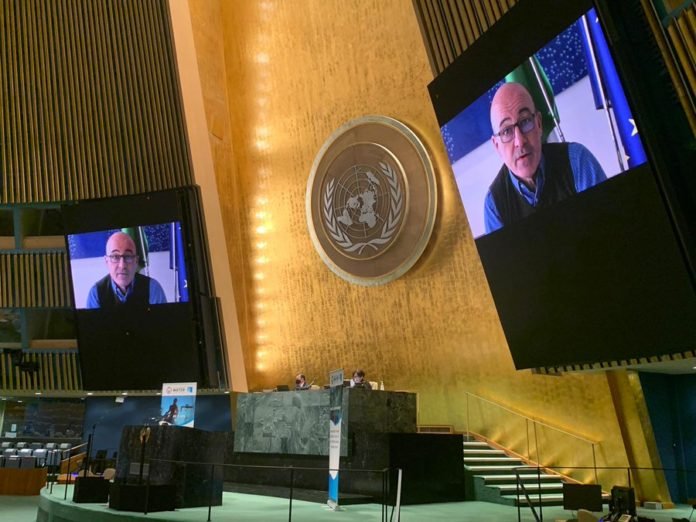 ROME, MARCH 18 – "At this moment in history, the responsible management of natural resources, and in particular water, can help prevent environmental and social disasters, strengthen the resilience of food and water systems, and reduce the effects of the pandemic on global poverty and food insecurity," he Minister of Ecological Transition, Roberto Cingolani, said during a meeting on water management convened by the President of the United Nations General Assembly, Volkan Bozkir.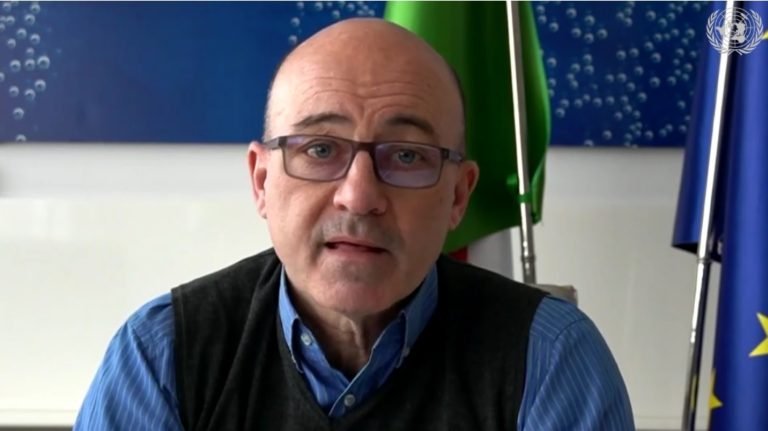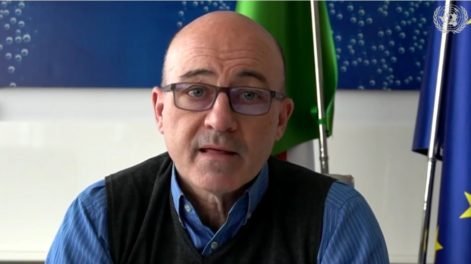 The sixth goal of the 2030 Agenda for Sustainable Development (i.e., to ensure the availability and sustainable management of water and sanitation for all) must be a "priority on the political agenda, if we wish for an inclusive and sustainable post-pandemic world," Cingolani added.
"We live in a time when our future and our well-being are at risk, with new inequalities and vulnerabilities emerging: the available water per capita is decreasing due to population growth and the growth in demand for water being driven by some productive sectors, such as agriculture, industry and energy," explained the Minister during the meeting entitled 'Urgent action on water for 2030 and a sustainable and resilient recovery from the covid-19 pandemic': "At the same time – he continued – more and more areas of the Planet are affected by water scarcity, desertification and the negative effects of climate change".
"Water is a vital asset for all human beings and a central element in all cultures," said the Minister, "As declared in 2010 by the General Assembly, the right to safe and potable water and sanitation is a human right essential for the full enjoyment of life and all human rights. In this perspective, the sixth objective of the 2030 Agenda for Sustainable Development is a fundamental achievement. Italy continues to support developing countries to enable them to implement this outcome: we promote inclusive and integrated water resources management as a key factor for sustainable development, well-being and conflict prevention. We have also offered our support to encourage the participation of local communities in water management in rural areas, promoting efficient irrigation in agriculture".
Italy – continued Cingolani – is working hard to improve its management of water resources, to develop new technologies and, through European legislation, "to develop a holistic approach and a new governance able to harmonize the various needs related to water, namely those arising from the agricultural, urban and industrial sectors, alongside those of pollution, climate and biodiversity protection. This approach is crucial in pursuing an inclusive ecological transition." (@OnuItalia)