NEW YORK, MARCH 11 – Since 2018, when the Security Council recognized for the first time the link between armed conflict and hunger through resolution 2417, the number of people at risk of food insecurity has dramatically increased, while the number of children suffering from severe malnutrition continues to rise exponentially due to conflicts.
This worsening situation is bound to produce multifaceted and long-lasting effects: food insecure children are exposed to long-term health problems and more prone to early school leaving; food insecurity also makes girls more vulnerable to early forced marriages and sexual exploitation.
Conflict drives hunger, and when that turns to famine, that then drives conflict, the UN Secretary General Antonio Guterres told a Security Council open debate on conflict and food security, adding that "if you don't feed people, you feed conflict".
At the end of 2020, more than 88 million people were suffering from acute hunger due to conflict and instability – a 20 per cent surge in one year – and 2021 projections point to a continuation of this "frightening trend", according to Guterres who warned the Council of multiple conflict-driven famines globally, with climate shocks and COVID-19, adding fuel to the flames.
"Especially in light of the ravaging consequences of the pandemic and its spill over effects on humanitarian assistance, it is, therefore, of paramount importance to renew our international commitment to respect international humanitarian law, by ensuring not only the protection of civilians but also humanitarian access to the affected populations", Italy said during the debate.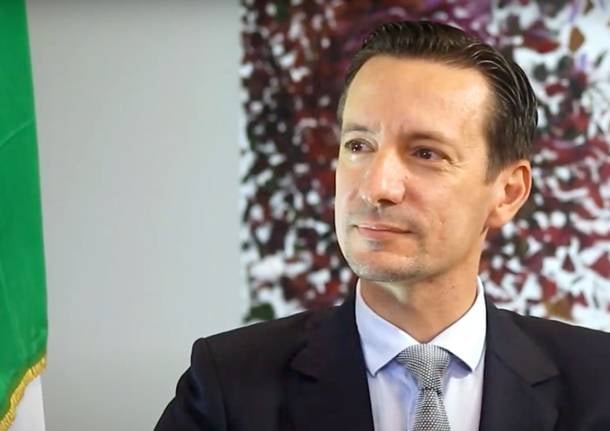 Another absolute necessity is to ensure the full protection of all humanitarian actors on the field: "The tragic death of Italy's Ambassador to the Democratic Republic of Congo, Luca Attanasio, his military protection officer, Carabiniere Vittorio Iacovacci, and the driver of the WFP convoy, Mustapha Milambo, was a shocking reminder of the importance to guarantee the safety and security of all humanitarian operators, in accordance with the relevant General Assembly resolutions and the International Humanitarian Law", Italy remarked.
Food crises call for urgent and effective responses, especially in situations of famine exacerbated by conflict. This is why Italy has progressively increased its financial contribution to the UN Central Emergency Response Fund, in support of timely and effective humanitarian interventions: "At the same time, we have increased our humanitarian contribution in the field of food security, allocating more than 50 million USD in 2020, particularly in Central Sahel and in the Greater Horn of Africa".
Food security and nutrition has always been a prominent feature of Italy's foreign policy"This is reflected also in our longstanding support to the Rome Based Agencies (FAO, WFP and IFAD) and in our Chairmanship of the Group of Friends of Food Security and Nutrition in New York. More recently, Italy has promoted, in partnership with the Food and Agriculture Organization, the constitution of a multi-stakeholder platform – denominated "Food Coalition" – for a unified global action in response to the impact of COVID-19 on food systems.
Promoting a coordinated, collective action that can help local food systems to survive a prolonged cycle of crisis, will be at the centre of the Food Systems Summit, which provides a timely opportunity to make important advancements towards the realization of sustainable food systems. One of the five action tracks of the Summit is devoted to building resilience to vulnerabilities, shocks and stress and to ensuring the functionality of the food systems in areas prone to conflict, natural disasters or future pandemics: two objectives that are particularly relevant to today's debate. Italy is actively contributing to the preparation of the Summit and will be pleased to host the pre-Summit in Rome while being at the same time engaged in keeping food security and nutrition centrally positioned in the agenda of its G20 Presidency. (@OnuItalia)