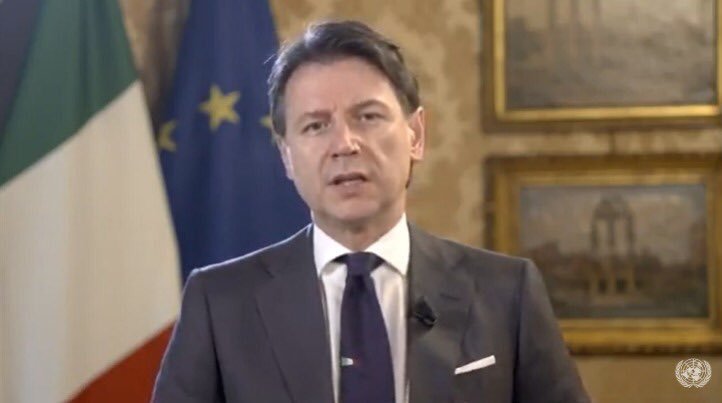 ROME/NEW YORK, MAY 28 – "We need to act all together for a sustainable and resilient recovery – a better recovery – turning this crisis into an opportunity", the Italian Prime Minister Giuseppe Conte told a UN High-Level event on Financing for Development in the Era of COVID 19 and Beyond co-convened by Canada, Jamaica and the United Nations.
"We need to turn this crisis into an opportunity to transform our societies. International cooperation, common vision and solidarity are key to succeed. The 2030 Agenda and the Paris Agreement on climate change will continue to be the pillars of our action", Conte said in a recorded message to the video-conference
which the United States, China and Russia did not attend.
About 50 world leaders took part in the event, with Conte saying that the goal must be to leave no one behind. "We must turn the crisis into an opportunity to transform our societies. Italy will act accordingly, not only because we strongly believe in effective multilateralism, but also because we feel a special responsibility as incoming president of the G20".
South African President Cyril Ramaphosa, echoing Canadian Prime Minister Justin Trudeau, said that "we need to be innovative, think outside the box."
According to the European Commission head Ursula von der Leyen, sustainable development goals for 2030 "are more crucial than ever", German Chancellor Angela Merkel and French President Emmanuel Macron stressed that the crisis could be an opportunity to grow a "more resilient" economy to aid the fight against global warming.
Deploring a "deep questioning of multilateralism," Macron stressed that "cooperation is essential" as well as "support for the most fragile countries," especially in Africa. (@OnuItalia)