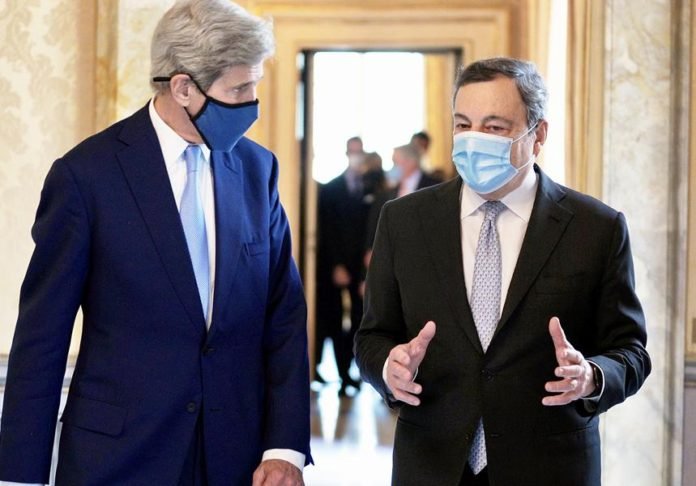 ROME, MAY 14 – Rome is once again at the center of international climate policies: following the steps of Alok Sharma, the President of the Cop26, John Kerry, US Special Envoy for climate is in the Italian capital for three-days high-level meetings that confirm the return of the United States, under the Biden administration, to the global efforts to save the Planet from the consequences of human action.
The former US Secretary of State met today with Prime Minister Draghi at Palazzo Chigi. The talks focused on the importance of a close collaboration between Italy and the Us to address effectively the climate emergency and the decarbonization challenge in all multilateral fora, starting with the G7, G20 and COP26, and seize the opportunities of the ecological transition. Kerry hailed Italy's role in efforts to address the climate crisis. "I had the honor to meet with Italian Prime Minister Mario Draghi," the US Presidential Envoy said on Twitter. "Thank you for your commitment to our common challenges in view of the #G20 and #COP26. Italy's leadership is critical to tackle the climate crisis".
Yesterday Kerry had met with the Minister of Ecological Transition, Roberto Cingolani. The conversation revolved around the G20 (this year in Italy) and the Cop26. Cingolani furthermore outlined the Recovery Plan's investments in decarbonization: "We are in full agreement on the need of acting urgency and quickly between now and the Glasgow climate Conference in November. We need to talk to the countries sitting at the table, and challenge them to do more", because "we are facing a planetary crisis, and we need to act quickly," said Kerry at the end of the meeting: "Every country needs to reduce emissions this decade. It's not enough to say 'zero emissions in 2050′".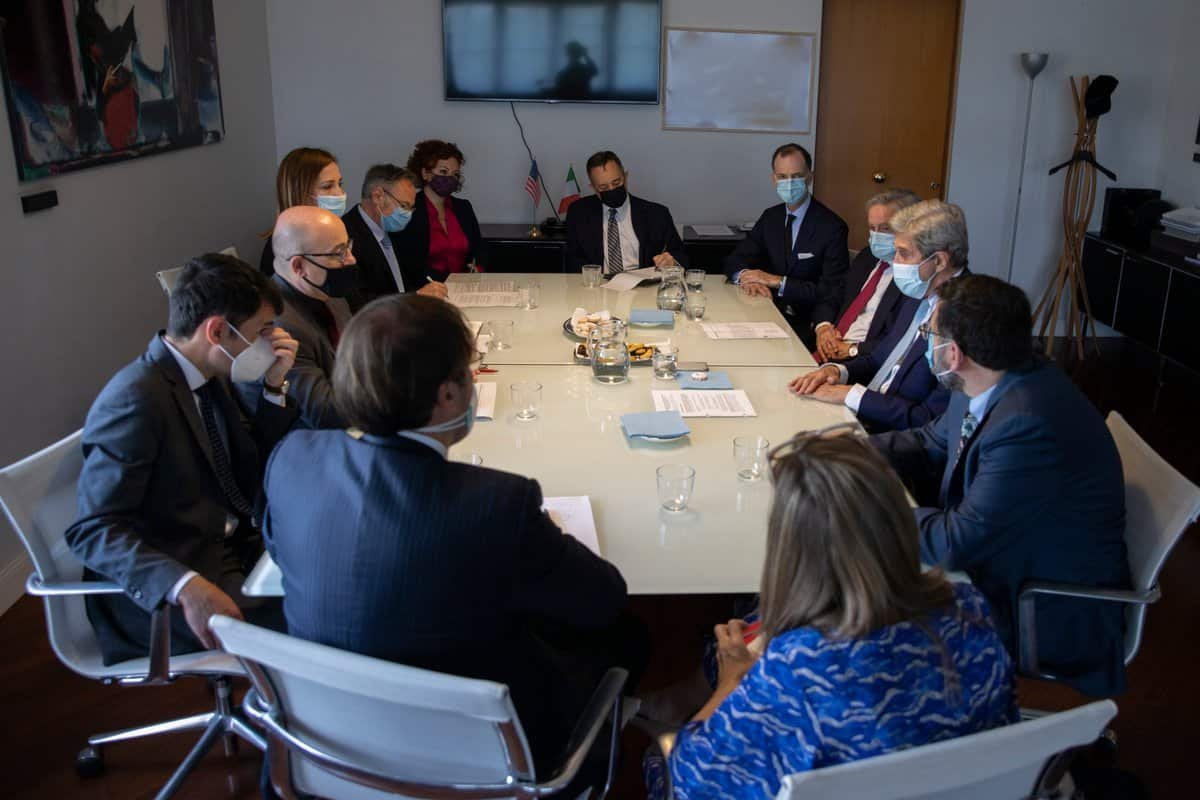 President Biden's envoy also addressed global concerns about the costs of decarbonization: "It's not a choice between prosperity and an economy that works or doesn't work, it's an opportunity, an enormous opportunity, and ministers are tasked with transitioning to a new, better, safer future offering with more jobs." Finally, he clarified that "there is no one thing that will solve the climate crisis. It takes a multiple approach."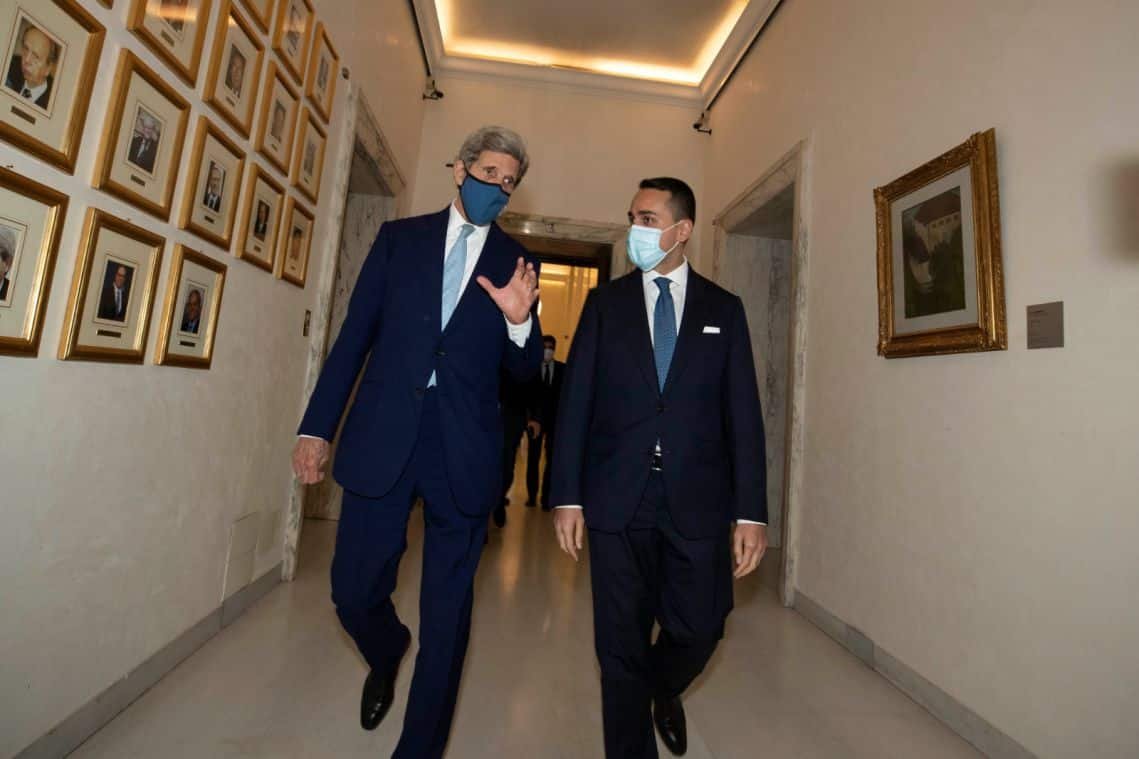 Kerry went then to lunch with a group of prominent Italian entrepreneurs including Claudio Descalzi of Eni, Francesco Starace of Enel, Marco Alverà of Snam, Nicola Monti of Edison and Emma Marcegaglia, Italian president of the B20, the working group of entrepreneurs for the G20. He then saw the Minister of Foreign Affairs, Luigi Di Maio, and the Minister of Economic Development, Giancarlo Giorgetti. "Italy and the United States – said Di Maio – must lead to convince partners that the energy transition and the fight to protect the planet are an advantage, a great opportunity for the entire international community." Tomorrow Kerry will see Pope Francis at the Vatican.(@OnuItalia)