ROME, MAY 12 – The President of the CoP26, Alok Sharma, was yesterday in Rome for a series of meetings aimed at preparing the upcoming Conference of the Parties on Climate Change, to take place in Glasgow.
Sharma met the Minister of Ecological Transition, Roberto Cingolani, and the Minister of Foreign Affairs and International Cooperation, Luigi Di Maio, for an exchange of views on the Italian-British partnership in view of the important event that will be held in November -following postponements due to the pandemic- and Italy's G20 Presidency. With the Minister of Economic Development, Giancarlo Giorgetti, the "Race to Zero" initiative and the importance of decarbonization were the focus of the agenda. With Finance Minister Daniele Franco plans for a "green" recovery after the pandemic were discussed.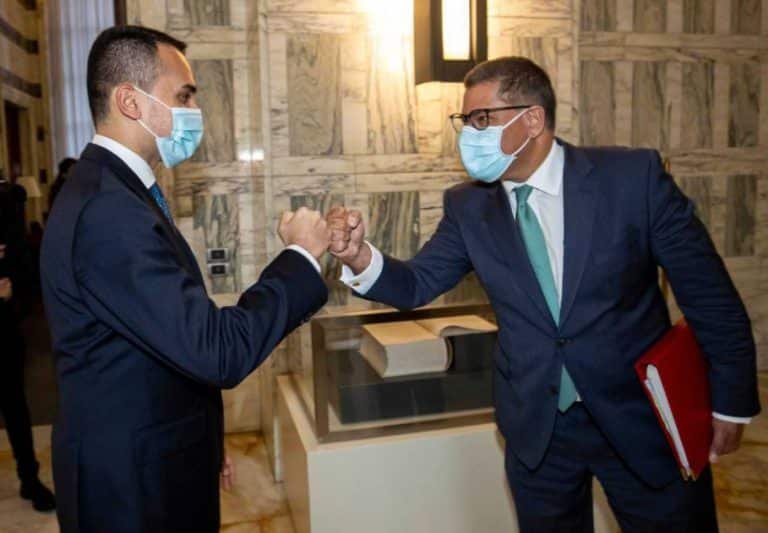 In Rome, Sharma also met the President of the Chamber of Deputies, Roberto Fico. Fico later described this meeting as "precious", an important opportunity to take stock of the situation in view of the upcoming conference of the parties on climate, in which "parliaments can play a decisive role on the issues of sustainability, renewable energy and the ecological transition".
The Italian Parliament is planning a meeting between representatives of the national assemblies participating in the COP26, to be held in Rome in October, because "collaboration at various institutional levels and the involvement of parliaments are essential to put in place long-term policies, necessary to achieve the ambitious goals that are needed by our planet".
Sharma was appointed President of the Cop26 by Prime Minister Boris Johnson in February 2020. As former Secretary of State at the Department for International Development and current Secretary of State for Business, Energy and Industrial Strategy, Mr Sharma's experience in international diplomacy is key in driving ambitious climate action from countries attending the conference in Glasgow this November.
The COP26 summit will bring parties together to accelerate action towards the goals of the Paris Agreement and the UN Framework Convention on Climate Change. The UK is chairing the event, in partnership with Italy. The UK will host the Conference in Glasgow from November 1 to 12, while Italy will organize the preparatory events, including a youth event and Pre-COP summit, to be held in Milan from September 28th to October 2nd. The UK and Italy already have a proven track record of successful cooperation in addressing the climate emergency: both are members of the Powering Past Coal Alliance, having therefore committed to phasing out coal from by 2025; as members of the High Ambition Coalition, they have worked together with other countries to pursue ambitious outcomes; and both have committed to achieving carbon neutrality by 2050.
Italy and the UK have also successfully collaborated within the G7 and G20 in advancing the climate change debate, build resilience and increase sustainable finance, including for the most climate vulnerable countries. This year, the UK and Italy hold the G7 and G20 presidencies respectively, and therefore have a unique opportunity to deepen this collaboration. (@OnuItalia)