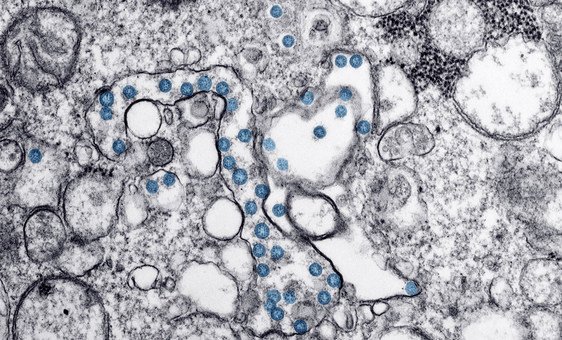 GENEVA, MARCH 2 – The Regional Director for WHO Europe, Hans Kluge, spoke today over the phone with the Italian Minister for Health Roberto Speranza. "I congratulated Minister Speranza for his leadership, transparency and for scaling up the collaboration with WHO Europe. This helps COVID-19 response in Europe and in the world", Kluge said.
Following the conversation WHO is accelerating its technical assistance on the epidemics at central and regional levels in Italy. A WHO mission is already in Italy working on clinical management, infection prevention and control and surveillance. "The virus doesn't stop at borders", said Kluge on Twitter. Today he and colleagues from WHO spoke with ambassadors representing countries across the European Region about the need for joint measures to control and prevent spread of the outbreak.
Of nearly 90,000 cases globally so far, with around 3,000 fatalities, 90 per cent are in China – mostly in the province of Hubei – and of the 8,739 cases reported outside China, 81 per cent are from just four countries.
"The epidemic in the Republic of Korea, Italy and Iran and Japan are our greatest concern", said the WHO Director Tedros Adhanom Ghebreyesus, before noting that a team of health professionals had arrived in Iran to deliver medical supplies and support the Government's response to the disease.
Speaking to journalists in Geneva, Tedros noted that in the last 24 hours, there have been almost nine times more infections identified outside China than inside the country, where the virus emerged in December. "Our message to all countries is: this is not one-way street. We can push this coronavirus  back", he said. (@OnuItalia)