LONDON, JUNE 4 – World leaders have pledged an additional 8.8 billion dollars for Gavi, the Vaccine Alliance, far exceeding the target of US$ 7.4 billion during a summit in London hosted by the British government. Representing Italy, Prime Minister Giuseppe Conte announced an additional direct contribution of 120 million euros for the next 5 years, a 20% increase compared to its previous support.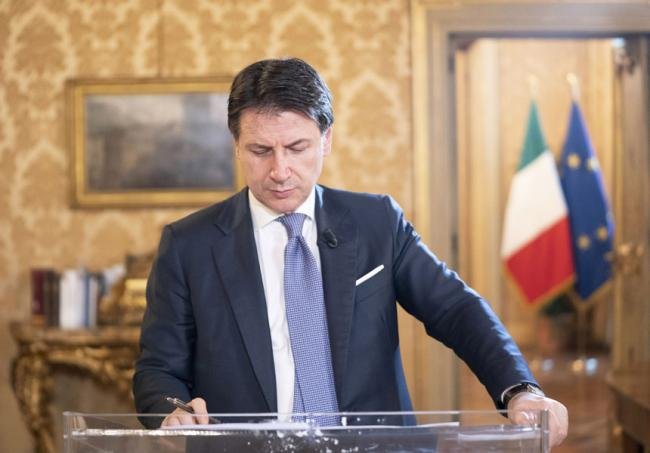 Furthermore, "acknowledging the fundamental role played by IFFIm, we have decided to extend our contribution to the Facility until 2030 with a new pledge of 150 million euros, for a total amount of 287.5 million Euros. These contributions are a concrete signal of our willingness to continue to invest in effective multilateralism and international cooperation and solidarity. We intend to put these values at the core of our G20 Presidency in 2021. This is our solidarity in action. All together, we will achieve our goals", Conte said. The innovative International Finance Facility for Immunisation (IFFIm) will be used when needed to raise immediate funds on the capital markets.
The funding will help immunize 300 million more children in the world's poorest countries against diseases like measles, polio and diphtheria by the end of 2025. It will also support health systems to withstand the impact of coronavirus and maintain the infrastructure necessary to roll out a future COVID-19 vaccine on a global scale. Two million dollars out of the total of 8,8 will be used to this purpose.
Representatives from 52 countries, including 35 Heads of State, joined leaders from global health organizations, the private sector, vaccine manufacturers and civil society organizations to support the Vaccine Alliance's work protecting almost half the world's children against deadly, preventable infectious diseases. "We need global solidarity to ensure that every person, everywhere, has access", Secretary-General António Guterres said in a video message to the summit, convened to find and fund collective solutions for COVID-19-related vaccines and to strengthen routine immunization commitments and resources for other preventable diseases. "To beat the COVID-19 pandemic, the world needs more than breakthrough science. It needs breakthrough generosity. And that's what we're seeing today as leaders across the public and private sectors are stepping up to support Gavi – especially Prime Minister Johnson," said Bill Gates, co-chair of the Bill & Melinda Gates Foundation. "When COVID-19 vaccines are ready, this funding and global coordination will ensure that people all over the world will be able to access them."
Gavi, the World Health Organization (WHO) and UNICEF have warned that 80 million children under the age of one are at risk of disease due to disruptions to vital immunization programmes because of COVID-19. "Britain has been honoured to host this summit today," said Boris Johnson, UK Prime Minister. "You can count on our full contribution as together we rise to fulfil the greatest shared endeavour of our lifetime – the triumph of humanity over disease, now and for the generations that follow. As we make the choice today to unite and forge a path of global co-operation, let us also renew our collective resolve to find the vaccine that can defeat coronavirus."
The Global Vaccine Summit also saw the launch of the Advance Market Commitment for COVID-19 Vaccines (Covax AMC), a new innovative financing instrument to provide access to COVID-19 vaccines for low- and middle-income countries. This is the first building block towards a global mechanism to ensure equitable access to future COVID-19 vaccines. US$ 567 million were raised today in initial seed money for the AMC from 12 donors. AstraZeneca today became the first vaccine manufacturer to sign up to the AMC. Under the terms of a Memorandum of Understanding signed today, the pharmaceutical company will guarantee 300 million doses of the COVID-19 vaccine it is developing in collaboration with the University of Oxford. These doses will be supplied upon licensure or WHO prequalification.
The new AMC builds on the success of the first Advance Market Commitment for Pneumococcal Conjugate Vaccines (PCV), which prevent the leading cause of pneumonia. In the 11 years since the AMC's launch it has helped protect more than 225 million children across 60 low and lower-middle income countries, saving more than 700,000 lives. Current AMC donors Italy, UK, Norway, Canada and the Bill and Melinda Gates Foundation will be among the sponsors of the new PCV AMC and Gavi Covax AMC.
"As we celebrate a historic day we must also turn towards our next challenge: ensuring universal access to COVID-19 vaccines," said Dr Seth Berkley, CEO of Gavi, the Vaccine Alliance. "One thing that has been made all too clear over the past few months is that this disease does not respect borders, which is why this global problem requires a global solution. After today's success, we now need support to help ensure the most vulnerable people in low- and middle-income countries – as well as those in high- and upper middle-income countries – have access to COVID-19 vaccines." (@OnuItalia)