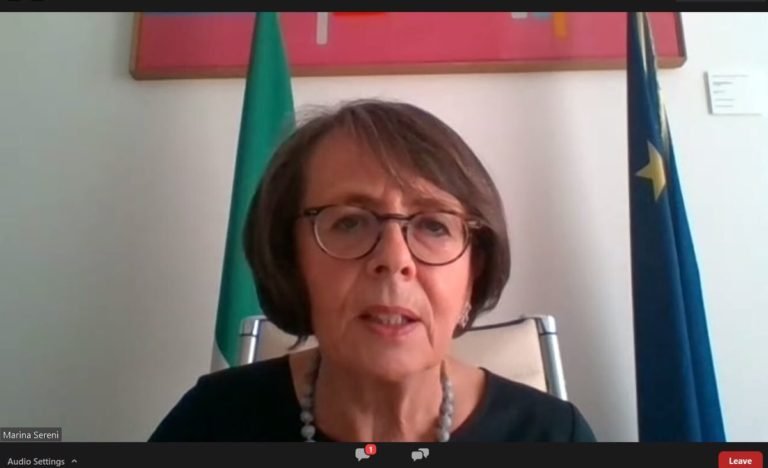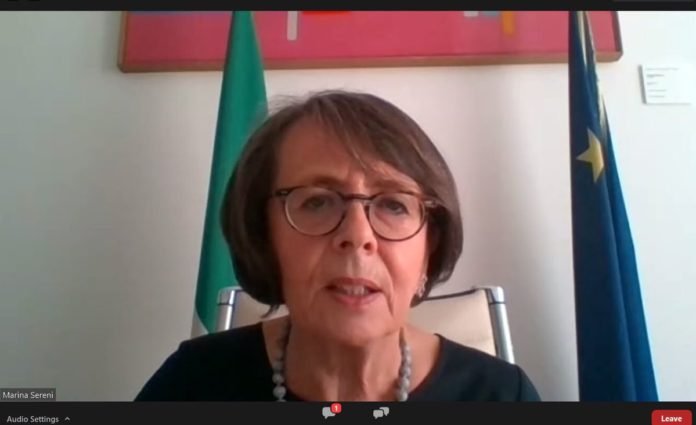 NEW YORK/ROME, JUNE 6 – Defense and promotion of women's rights must be placed at the heart of all efforts against COVID-19 and of the recovery measures. Italy is taking action to fight against gender-based violence, relaunch women's place in economy, support families and will put these values at the center of its agenda for the G20 Presidency in 2021, the Italian Deputy Minister for Foreign Affairs, Marina Sereni, said during a meeting co-organized by the Italian Permanent Mission to the UN and opened by Vice Secretary-General Amina Mohammed.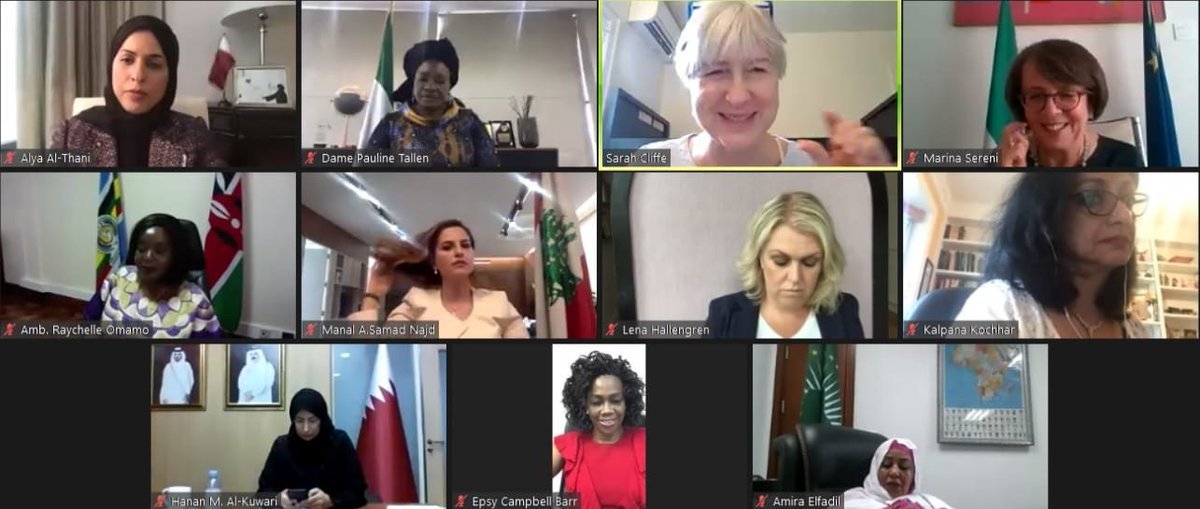 "This crisis has hit women hard, but it has also shown their extraordinary strength. They have played a vital role in the forefront of health workers around the world", said Sereni, pointing out that, on the other side, "there has been a dramatic increase in domestic violence and abuse against women as a result of the lockdown. It must be clear that with Covid-19, there is a clear risk of seeing a dangerous step backwards in women's living conditions and gender equality".
The defence and promotion of women's fundamental rights must be at the heart of all efforts to combat the virus: "Women's participation in the labour market, new services to families, in promotion of women's leadership roles in the economy and society must be among the priorities of the Recovery Plans. Women must be fully involved in the decision-making process", said Sereni.
"Italy – she explained – has long been committed to preventing violence and promoting women's rights. We intend to make the most of every opportunity, also through our next presidency of the G20 in 2021. We want to keep the attention on this issue as well as on some issues that emerged at the conference such as food security, the need to keep supply chains open, debt sustainability".
"We are dealing with huge problems, but I believe that this pandemic also offers us the opportunity to renew our commitment to promoting women's rights and empowerment. All this – concluded the Vice Minister – working together as women, at national, regional, and global level". (@OnuItalia)