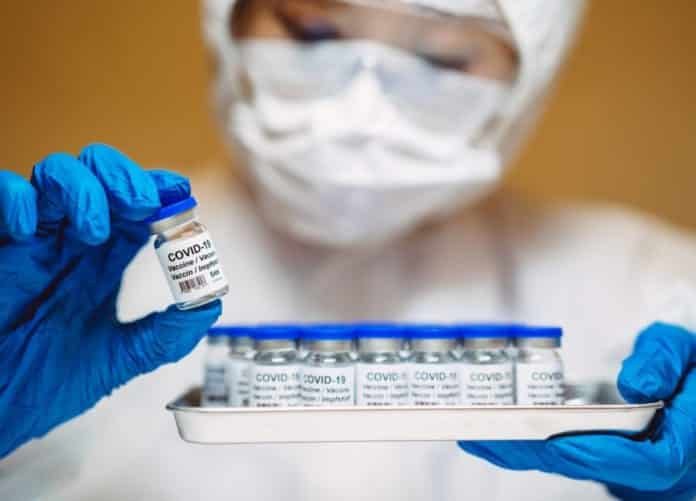 ROME, MAY 12 – Increasing global vaccine production, promoting industrial cooperation, fostering the development of production capacities to ensure local demand for tests, treatments and vaccines to fight and overcome the COVID-19 pandemic. These are some of the key elements highlighted during two events attended today by the Deputy Minister of Foreign Affairs and International Cooperation, Marina Sereni.
In the morning, Sereni addressed the meeting of the Facilitation Council of the ACT-A Accelerator (Access to Covid-19 Tools Accelerator), chaired by Norwegian Minister for International Development Dag-Inge Ulstein and South African Minister for Health Zweli Mkhize, and co-hosted by WHO Director-General Tedros Gebreyesus and EU Commissioner for Health and Food Safety Stella Kyriakides.
"Over the last few weeks," Sereni told the Council, "the numbers of worldwide COVID-19 cases increased sharply. Vaccine deliveries are also increasing rapidly, and many countries have been able to start immunization campaigns. This result was possible thanks to the Covax Facility, a multilateral vaccine access programme, which proved very effective in providing safe vaccines everywhere and ensuring equitable and universal access. This is not enough. We need more funding for the Accelerator", she said, calling upon all countries that have not yet contributed to ACT-A to start doing so. We need additional contributors. We also need to strengthen the supply chain and accelerate global production. In a few days, as President of the G20, Italy will host the Global Health Summit along with the European Commission. The summit will be an opportunity to discuss ACT-A's activities and the future strategies to be undertaken in the battle against COVID-19.
The Deputy Minister took then part in a virtual meeting with Seth Berkley, CEO of the Global Alliance for Vaccines and Immunization (GAVI). GAVI plays a leading role in the Covax programme and is one of the main instruments on which ACT-A's work is based. The Alliance's crucial role in the global pandemic response and control was the main focus of the conversation.
"We very much appreciate GAVI's role in the international response to the COVID-19 pandemic and how the Alliance has been the driving force behind the Covax structure GAVI's role has been crucial in response to COVID-19, especially through the Advance Market Commitment tool", Sereni said, expressing Italy's pride as one the early supporters of GAVI. (@OnuItalia)