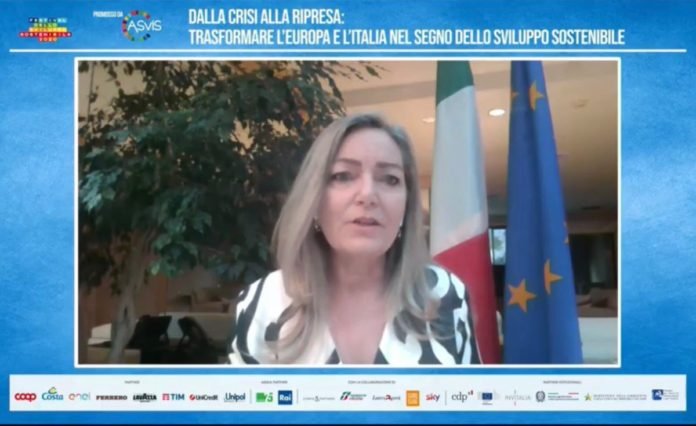 ROME/NEW YORK, SEPTEMBER 22 – "Multilateralism is the only choice. No one can overcome this crisis alone. At the same time, to be effective and fit to tackle today's challenges, the multilateral system should be reformed", the Italian Permanent Representative to the United Nations, Ambassador Mariangela Zappia, said at the Sustainable Development Festival co-organized by ASviS Italia.
Discussing the General Assembly and the international response to COVID-19, Zappia put the spotlight on the program of Italy's G20 Presidency: Global health, climate change, sustainability, green transition, food security: all these issues are crucial for a comprehensive response to the crisis and will be front and center".
The 4th edition of the Sustainable Development Festival, organized by the Italian Alliance for Sustainable Development (ASviS) and supported by the Italian Ministry of Foreign Affairs and International Cooperation, the Ministry of Environment and Protection of Land and Sea, the Ministry of Culture and Tourism and the European Commission, is taking from 22 September to 8 October in Rome and online.
The Opening Conference, entitled "From crises to recovery: for a Sustainable transformation of Europe and Italy", focuses on the European and Italian response to the COVID19 multidimensional crisis, highlighting its goal to strengthen the sustainability and resilience of our economies and societies, with the 2030 Agenda and the Paris Agreement as the compass for a better and greener recovery. (@OnuItalia)