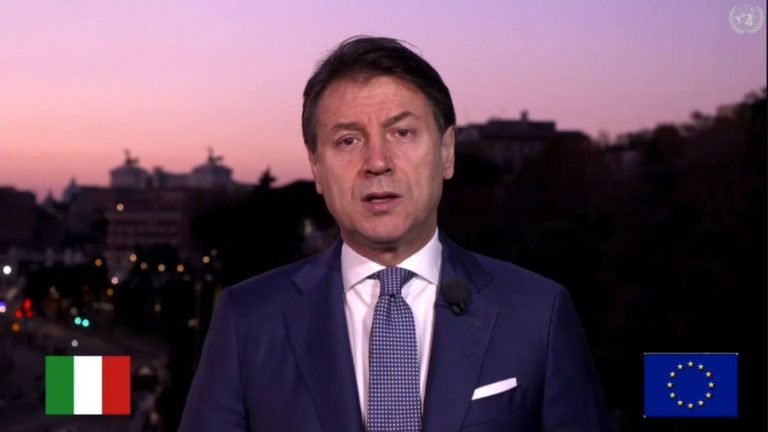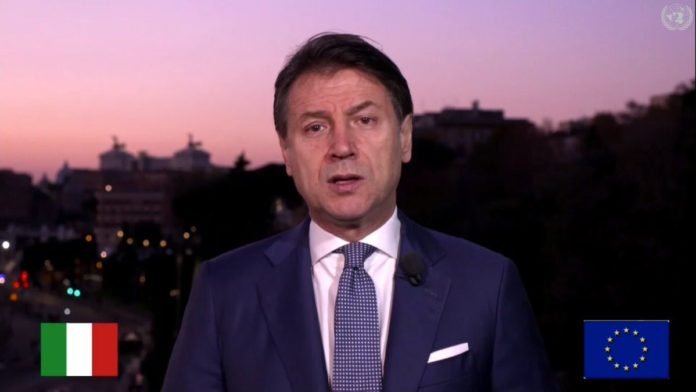 NEW YORK, DECEMBER 4 – "A sustainable, inclusive and resilient recovery must be build on an approach based on human rights. Covid-19 has upset our lives and continues to have unprecedented effects on our social and economic systems". But we cannot afford to lose this opportunity to establish a new world order, one "based on sustainability, innovation, equity and solidarity", the Italian Prime Minister Giuseppe Conte said during his address at the General Debate of the Special Session of the UN General Assembly on Covid-19.
Multilateralism with the UN at its core
"Italy strongly believes in multilateralism, with the United Nations at its core," said Conte, adding that this is not the moment for rivalries and divisions: "We have now, all together, the responsibility to improve global governance and make international cooperation truly effective to serve our people and give hope to all".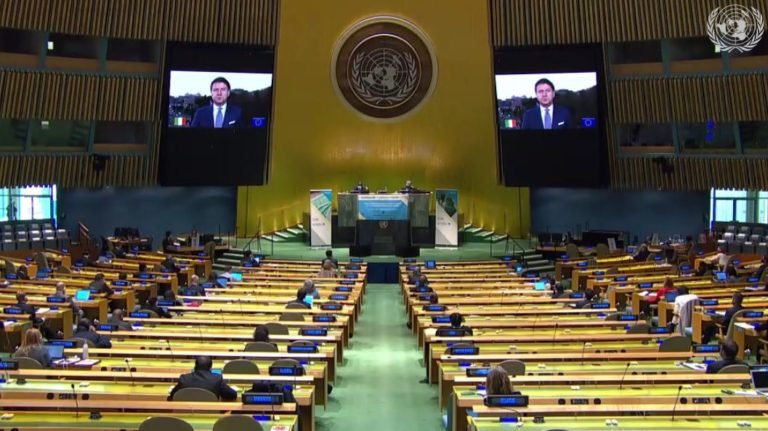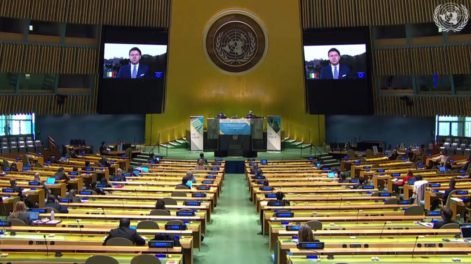 Strengthening the role of the WHO, putting women at the center of the recovery: "People, planet and prosperity are at the center of our commitment," said the Italian Prime Minister, reminding the Assembly of the three 'pillars' supporting the Italian G20 Presidency's agenda. "Our goal -said Conte- is to help restore the balance between people and nature and develop a cleaner, more equitable and healthier world".
Guterres: if Countries deny facts, the virus keeps spreading
At the summit, which is scheduled to run throughout today, approximately 100 heads of state, government, and ministers from the UN's member states will participate with pre-recorded messages. "From the start, the World Health Organization provided factual information and scientific guidance that should have been the basis for a coordinated global response. Unfortunately, many of these recommendations were not followed. And in some situations, there was a rejection of facts and an ignoring of the guidance. And when countries go in their own direction, the virus goes in every direction," said the Secretary-General António Guterres in his opening speech. (SB@OnuItalia)