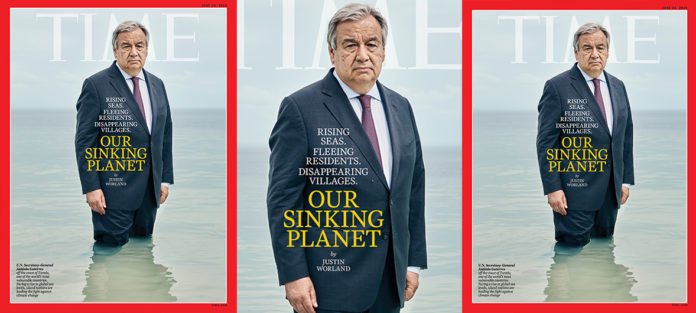 NEW YORK, APRIL 21 – Italy supports the U.N. Secretary General Antonio Guterres' EarthDay call on climate action: "As we face COVID-19 and we are looking forward to recovery better, Italy is committed to a green transition and Net Zero emissions by 2050″, the Italian Mission to the U.N. said on Twitter. 
"The goal is to raise global ambitions towards COP26. Climate action, not on pause", said the Italian Mission on the 50th anniversary of Earth Day. 
In his message U.N. chief Guterres urged governments to use their economic responses to the coronavirus pandemic to tackle the "even deeper emergency" of climate change.
With global battle lines emerging between investors backing "green stimulus" measures and industry lobbyists aiming to weaken climate regulations, Guterres cautioned governments against bailing out heavily polluting industries.
"On this Earth Day, all eyes are on the COVID-19 pandemic, the biggest test the world has faced since the Second World War," Guterres said in a video-statement. "But there is another, even deeper emergency, the planet's unfolding environmental crisis." (@OnuItalia)