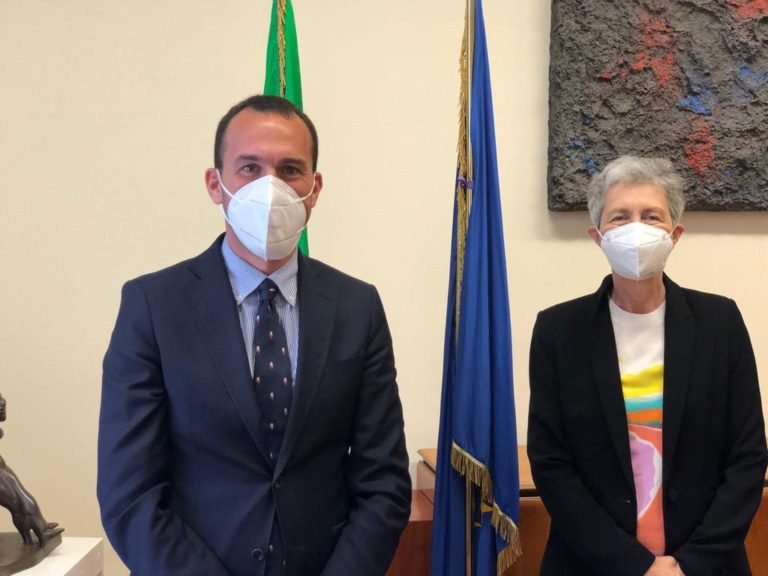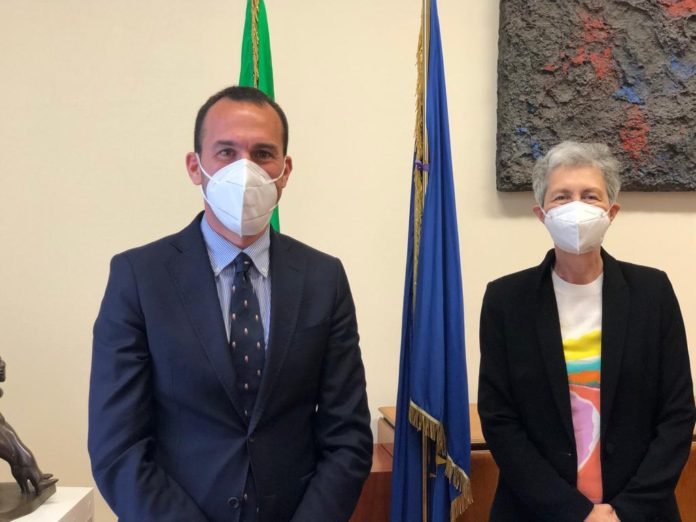 ROME, MARCH 17 – The interconnected themes of prevention, preparedness and response to global health challenges arising from animals (zoonosis) and the surveillance of international trade in animal products were high on the agenda of a meeting today in Rome between the Deputy Minister for Foreign Affairs, Manlio Di Stefano, and Monique Eloit, Director General of the World Organization for Animal Health.
Ms. Eloit and Mr. Di Stefano welcomed the recent opening, in Palermo, of an office of the Mediterranean Animal Health Network (REMESA), a joint effort of OIE and FAO, which will strengthen animal health surveillance in the Mediterranean region and importantly enhance regional collaboration.
"We must look at the planet holistically," said the Deputy Minister: "We must consider the environment, biodiversity, human and animal health on the same scale. This is why Italy welcomes the 'One Health' approach promoted by OIE and intends to raise the level of attention and responsibility of States during the G20 Presidency, by deepening the interconnections between human and animal health, within the multilateral dimension". Di Stefano underlined that, "in such a strongly globalized context, as fully demonstrated by the Covid-19 pandemic, we can no longer distinguish between the two. Italy, as always, wants to become a model of good practice for the whole world".
Dr. Monique Eloit was elected Director General of the World Organisation for Animal Health (OIE) on 26 May 2015 by the World Assembly, which brings together the national Delegates of all OIE Member Countries. She began her five-year term of office on 1 January 2016, as the 7th Director General of the OIE, after having served as Deputy Director General of the OIE for six years.
The need to fight animal diseases at global level led to the creation of the Office International des Epizooties through an international Agreement signed on January 25th 1924. In May 2003 the Office became the World Organization for Animal Health but kept its historical acronym OIE.
Headquartered in Paris, OIE is the intergovernmental organization responsible for improving animal health worldwide. It is recognised as a reference organisation by the World Trade Organization (WTO) and in 2018 had a total of 182 Member Countries. The OIE maintains permanent relations with nearly 75 other international and regional organizations and has Regional and sub-regional Offices on every continent.
Its international standards on animal health and welfare are prepared and updated by recognised scientific experts and are democratically adopted at annual General Sessions of the World Assembly of Delegates of the OIE. Each national Delegate of the 182 Member Countries is entitled to one vote.
Recognized as reference by the World Trade Organization (WTO), these standards are designed to prevent and control animal diseases, including zoonoses, ensure the sanitary safety of world trade in terrestrial and aquatic animals and animal products, and improve animal welfare. (@OnuItalia)