GENEVA, SEPTEMBER 18 – Alberto Cairo, an Italian physiotherapist who gets injured Afghans back on their feet, and the Humanitarian Corridors ground-breaking cross-border initiative conceived and implemented by a group of Italian faith-based organizations to negotiate safe routes to Italy for refugees, have been chosen to receive the UNHCR 2019 prestigious Nansen Refugee Award.
Established in 1954, the Nansen Refugee Award is presented every year to an individual, group or organization for work that assists, protects and supports refugees, displaced and stateless people. The overall winner of the Nansen Refugee Award – who is not among those honoured today – will be revealed on 2 October. The prize will be presented at a ceremony in Geneva on 7 October.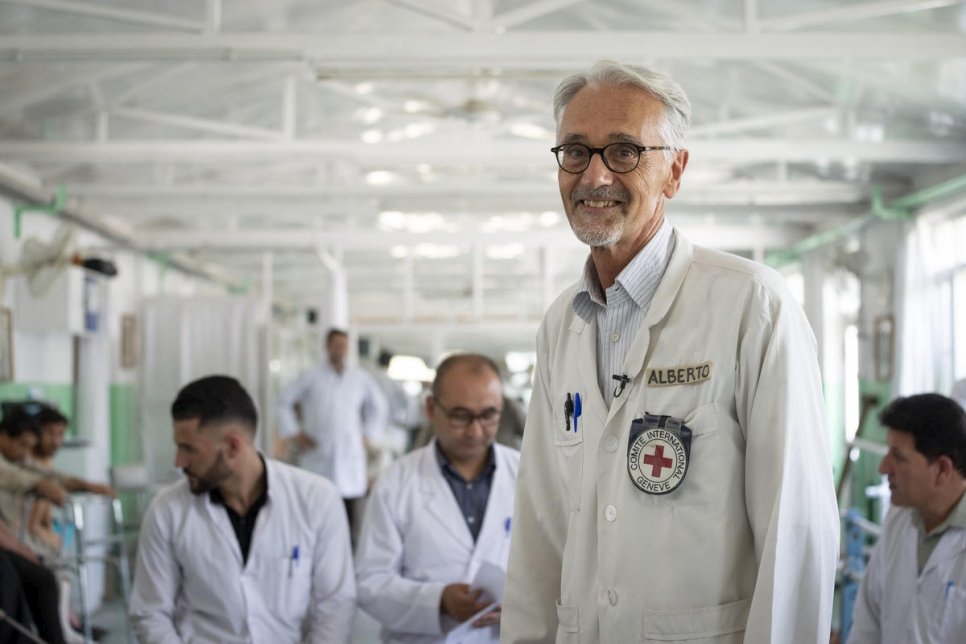 Alberto Cairo, who was chosen as the regional winner for Asia, is an humanitarian known for his work treating Afghan amputees. He directs the seven centres for orthopedics run by the International Committee of the Red Cross in Afghanistan. The head of the International Committee of the Red Cross orthopaedic programme, Cairo has dedicated almost 30 years of his life to providing prosthetic limbs and helping find jobs for injured Afghans.
Thanks to the Humanitarian Corridors project thousands of vulnerable refugees have been given a safe and legal pathway to protection and the possibility of building a better future in Italy. The self-financed project was created by the Rome-based Community of Sant'Egidio together with Waldensian and Methodist Churches and the collaboration of Caritas Italiana and the Italian government.
Since February 2016 more than 2000 refugees and vulnerable people have been given a humanitarian visa and have arrived in Italy through a humanitarian corridor. Once in Italy, they are welcomed in houses, receive Italian lessons, helped to find a job and their children are enrolled in school. In the past the Nansen Award was attributed to the Italian Red Cross.
Other individuals or organizations received the Award for 2019: an activist who brings together communities torn apart by conflict in the Democratic Republic of the Congo; a champion of LGBTI rights in El Salvador;  and a volunteer who helps Syrians start over in Jordan. "These are the everyday heroes going to extraordinary lengths to help forcibly displaced people in great need, who have been chosen as the regional winners", UNHCR said on its website. The overall winner of the Nansen Refugee Award – who is not among those honoured today – will be revealed on 2 October. The prize will be presented at a ceremony in Geneva on 7 October. (@OnuItalia)