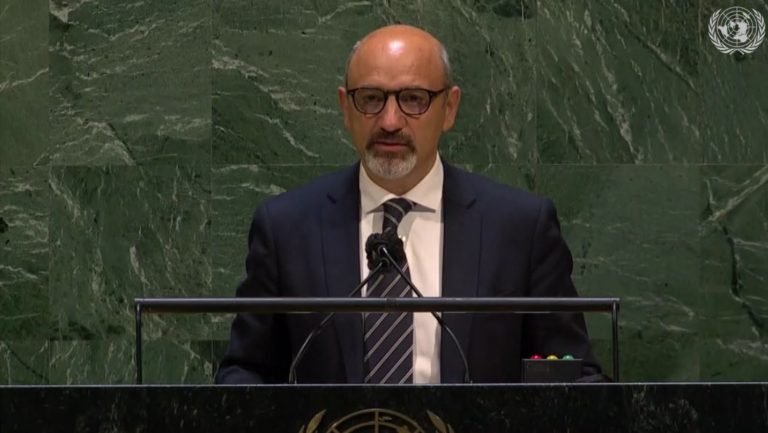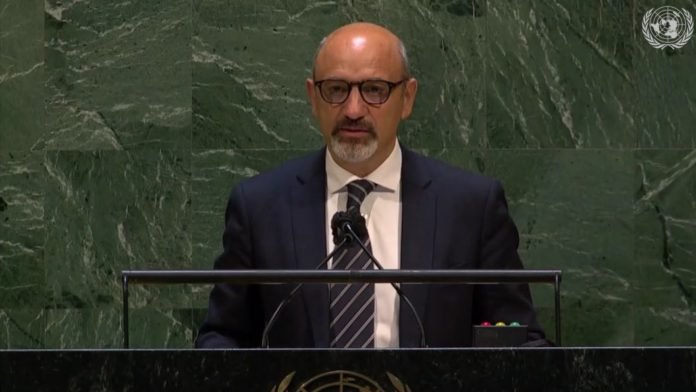 NEW YORK, MAY 20 – Addressing the General Assembly on the situation in the Middle East, Italy expressed deep concern for the escalation of violence in Israel and in the Occupied Palestinian Territories, including in and around Gaza. While recognizing Israel's legitimate right to protect its population, Italy emphasized that Israel's military response must be "proportionate and respectful of the international humanitarian law". Preventing the loss of civilian lives is the priority.
The GA debate took place before the announcement that Israel and Hamas have agreed to a ceasefire after 11 days of fighting. The ceasefire goes into effect at 7pm ET.
"We remain extremely concerned by the escalation in Israel and in the Occupied Palestinian Territories, including in and around Gaza. We are dismayed at the large number of civilian casualties, including children, and express our deepest condolences and sympathies to the families", said the Deputy Permanent Representative to the UN, Ambassador Stefano Stefanile: "The priority now is to stop the violence and immediately adopt de-escalation measures. We call on the parties to engage constructively with ongoing mediation efforts, especially by the Middle East Quartet and its members, including the EU".
Gaza health officials say at least 232 Palestinians have been killed since the beginning of the crisis, including 65 children. 12 people were killed in Israel. "If there is a hell on Earth, it is the lives of children in Gaza today," said UN Secretary-General António Guterres in a speech to the General Assembly. The Israeli aerial and artillery campaign badly damaged Gaza's infrastructure, including the fresh water and sewer systems, the electrical grid, hospitals, schools and roads.
"Hostilities have shown once again that the humanitarian and socioeconomic situation in Gaza is unsustainable and must be addressed, in line with relevant Security Council's resolutions", said Stefanile, adding that "the possible evictions of Palestinian families in Sheikh Jarrah and other areas in East Jerusalem remain an issue of serious concern", because "settlement activities, demolitions, confiscations and evictions are illegal under international law and jeopardize the realization of a two-State solution". (@OnuItalia)