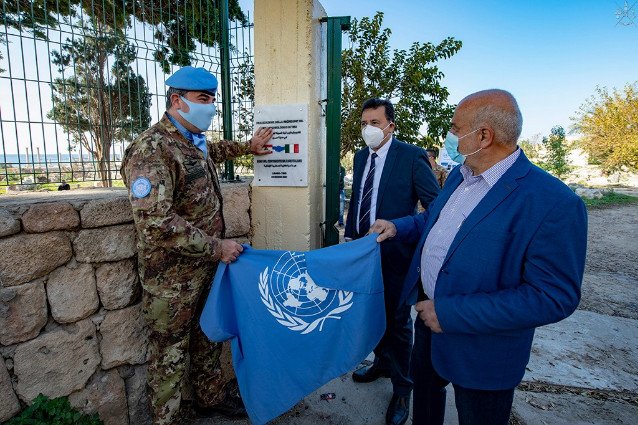 TYRE, JANUARY 5 – A new project aimed at enhancing the archaeological site of the ancient city of Tyre in Southern Lebanon has been completed by Italian peacekeepers of the Unifil mission.
The blue helmets carried out maintenance work on the lighting system and built a fence around the area of Al-Mīnā', one of the three of archaeological interest located in the south-western part of the ancient Phoenician city. The archeological site includes remains from the Greek, Roman and Byzantine periods, including a long columned road paved with mosaics leading to the ancient port, an arena and a vast thermal complex.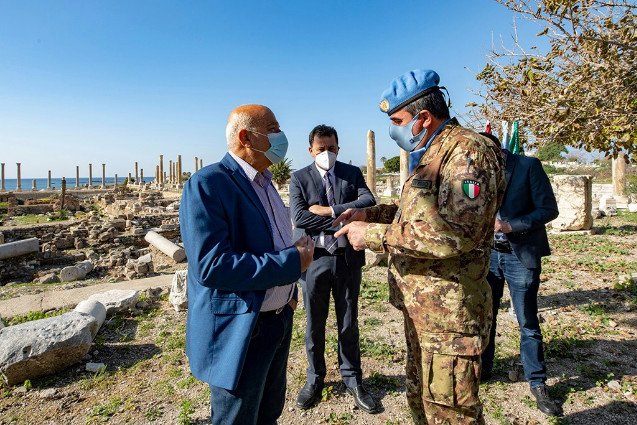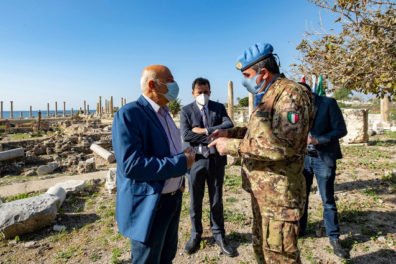 Funding from the Italian Ministry of Defence
The project was financed with funds from the Italian Ministry of Defense. It is part of a civilian-military cooperation initiative for the protection, preservation and enhancement of the archaeological heritage of the UNESCO World Heritage Site. The Italian peacekeepers completed the assignment in close coordination with local authorities, and with the help of the local workforce.
The initiative was appreciated by the Lebanese authorities attending the inauguration ceremony, including the mayor and president of the Union of Municipalities of Tyre, Hassan Dbouk, and the commander of the Italian contingent, Brigadier General Andrea Di Stasio. The event took place in a restricted form due to the Coronavirus emergency. "I am just one of the many witnesses of a millennial relationship between two shores of the Mediterranean, between the Italian and Lebanese culture", said De Stasio: "I hope that this project will encourage future initiatives involving not only archaeology, but also tourism and, therefore, the economic recovery of this wonderful land." (@OnuItalia)