NEW YORK, JANUARY 20 – The Food Systems Summit convened by Secretary-General Antonio Guterres in September will be a unique opportunity in the fight against malnutrition, for the promotion of food security, the Italian Deputy Permanent Representative to the UN, Ambassador Stefanile, said on Tuesday, opening the first 2021 meeting of the Group of Friends of Food Security and Nutrition. The Group is chaired by Italy at the UN in New York.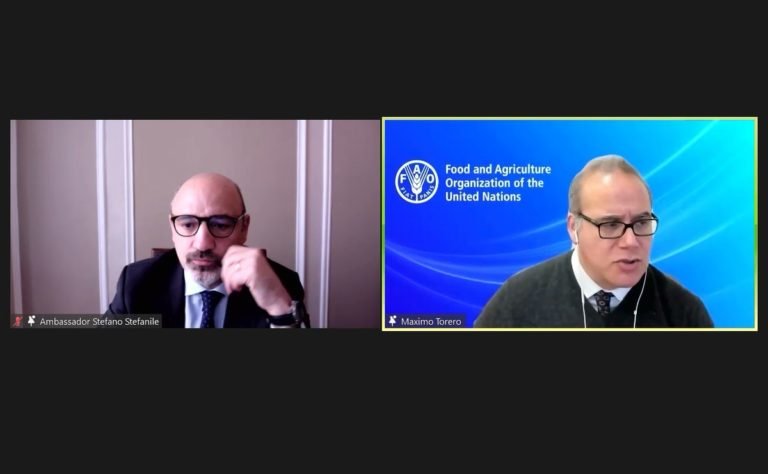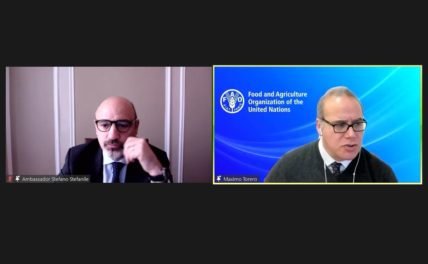 The discussion, organized in collaboration with the UN Foundation and open to all UN Member States, focused on preparing for the September summit. It comes at the opening of a crucial year for global recovery, in which strengthening the resilience and sustainability of agricultural food systems will play a pivotal role.
Participating in the discussion were the Special Envoy of the Secretary-General for the Summit, Agnes Kalibata, and senior representatives from FAO, IFAD, WFP and UNEP. The Summit aims at launching bold new actions to achieve progress on all 17 goals of the 2030 Agenda, each of which relies to some extent on healthier, more equitable and more sustainable food systems.
Stefanile: the Summit is a unique opportunity
In introducing the discussion, Stefanile said that the Food Systems Summit "represents a unique opportunity to intensify international action towards strengthening food systems and combating food insecurity and malnutrition, in a global context greatly exacerbated by the impact of a pandemic and climate change". Italy -as Chairman of the Group of Friends, host country of the pre-Food Systems Summit in July, and promoter of the Food Coalition Initiative- will work to support the efforts of the UN system in preparation for the Summit. Particular attention will also be devoted to the interconnections between the Italian Presidency of the G20 and the role of Italy, in partnership with the United Kingdom, in the organization of the COP26 on climate.
Member States show great interest for the Summit's themes
The meeting confirmed great interest among Member States for the themes of the Summit, and a widespread willingness to contribute actively to the next and decisive stages of the preparatory process. This was true especially in relation to the five Action Tracks activated in recent months and the dialogues promoted at a national and global level. It was also an opportunity to emphasize the goal of promoting maximum collaboration and exchange with other relevant UN processes -most importantly the three CoPs that will be held in 2021: on climate, biodiversity and desertification, the High Level Dialogue on Energy and the Second Conference on Oceans. (@OnuItalia)