BEIRUT, MAY 6th – The World Food Programme (WFP) has received a contribution of one million euros from the Italian Cooperation, which will be used to support its school feeding program. With schools being closed in Lebanon, as a result of the pandemic, since February 29th, 2020, WFP is providing monthly assistance, in the form of food parcels, for around 133,000 vulnerable individuals.
The packages are meant to replace the traditional snacks which children and families usually receive in schools, ensuring continued access to food, while freeing money from the family budget for other basic needs. "We are grateful to the people and the government of Italy for this generous donation, which has allowed us to double the number of packages we have been able to send out since last December," said Abdallah Al-Wardat, WFP Representative and Director in Lebanon. "The contribution comes at a time when restrictions due to Covid-19, and the severe economic crisis in Lebanon, have led to a sharp rise in food prices, increasing the risk of food insecurity within vulnerable families."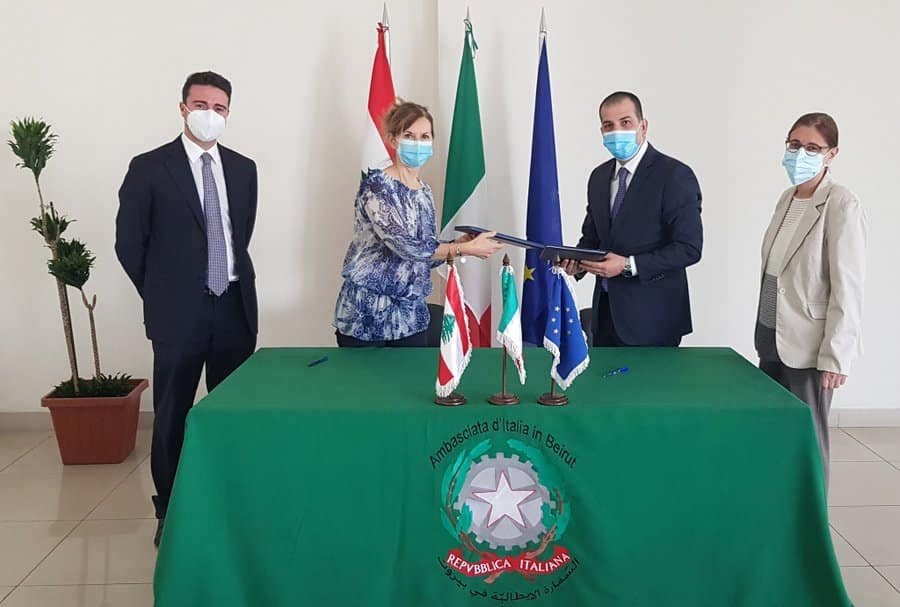 The Italian Ambassador, Nicoletta Bombardiere, emphasised that Italy continues to support the Lebanese population, and strongly believes that the commitment to guarantee fundamental rights -such as education and food security- is of highest priority in the country: "Italy, through its partnership with WFP, promotes a vision that places those most in need at the center of its aid policy".
Donatella Procesi, AICS Director in Beirut, recalled that access to education and food are two fundamental rights of children and youth: "Today, in Lebanon, they are an essential tool for the new generations to build a better future for themselves and their country. With this objective in mind, the Italian Cooperation supports WFP".
WFP's School Feeding Program, launched in Lebanon in 2016, is a vital safety net in regards to food security. Through the provision of basic assistance and the promotion of social protection mechanisms, the program aims to prevent economically vulnerable families from falling further into poverty. Italy has supported WFP in Lebanon with a total of about €13 million since 2014, around half of which has been used for the school meal programs. (@OnuItalia)