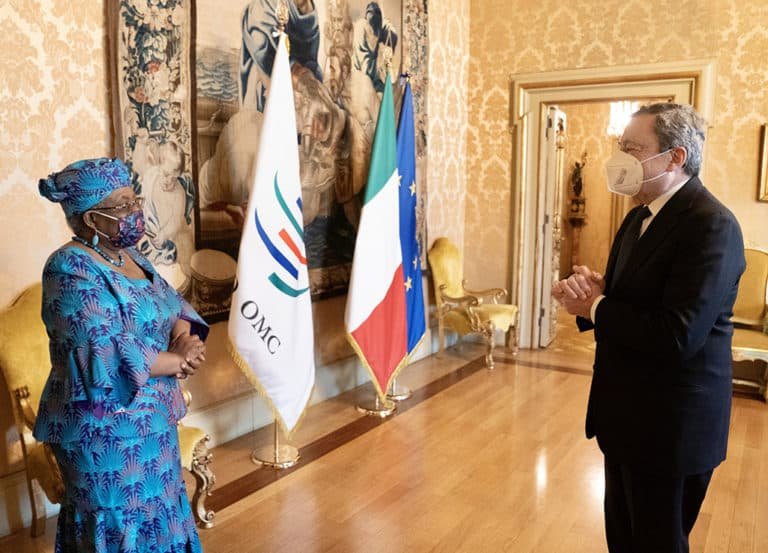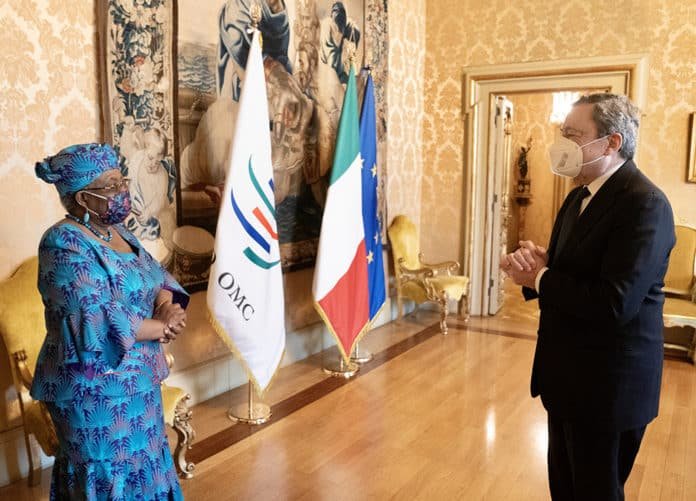 ROME, MAY 10 – The Italian Prime Minister, Mario Draghi, met today with the Director General of the World Trade Organization, Ngozi Okonjo-Iweala. The talks were focused on the international cooperation in the fight against pandemic, with a specific focus on global efforts to increase vaccine production, the reform of the WTO and the strengthening of the multilateral trade system, also in the framework of the Italian G20 Presidency.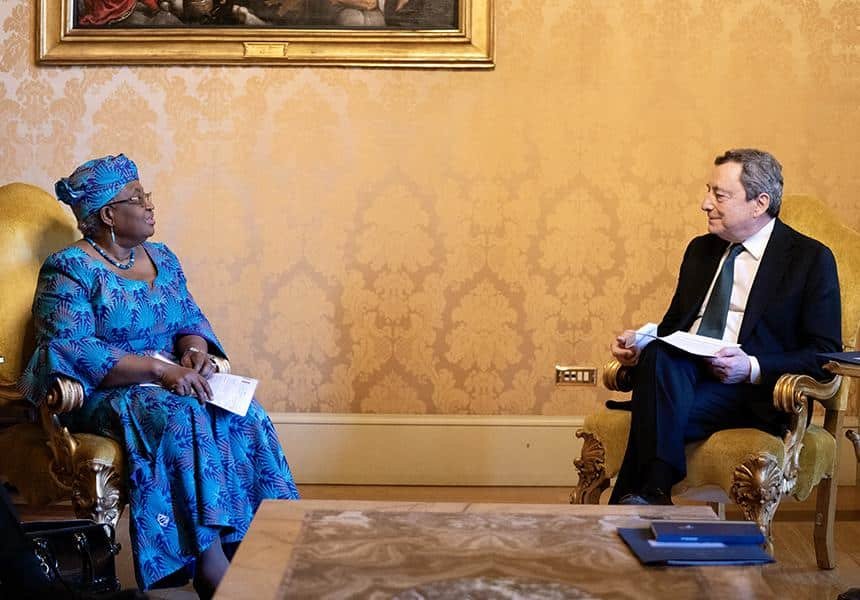 Ms. Okonjo-Iweala is in Rome where she met other government authorities including the Minister of Finance Daniele Franco and the Minister of Foreign Affairs and International Cooperation, Luigi Di Maio.
At the end of the visit Ms. Okonjo-Iweala met the press. Italian authorities, who hold the presidency of the G20 this year, are "of great help" in the World Trade Organization's effort to strengthen vaccinations on a global scale, she said, adding that a "pragmatic solution" is being worked out and that there is, generally speaking, "a more constructive tone, more willingness to sit at the negotiating table especially after the meeting three weeks ago with the vaccine manufacturers."
The review of the proposal to liberalize the patents on Covid-19 vaccines is expected in late May, and "the expectation is that that date we can have all parties sitting at the table." Okonjo-Iweala said that she hopes is to have a decision before December.
Earlier in May the WTO Director called upon member states to respond urgently to the need for a multilateral solution to ensure equitable access to vaccines worldwide, "It is the moral and economic issue of our time", she said at a meeting of the organization's General Council, where the issue of intellectual property and access to essential COVID-19 medicines and medical equipment was addressed. (@OnuItalia)