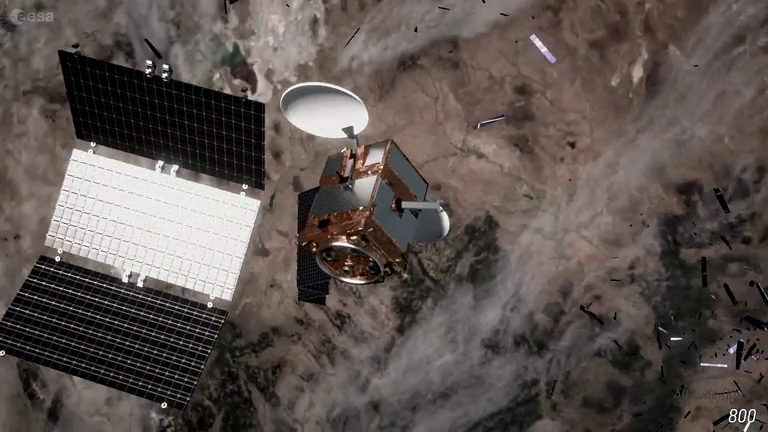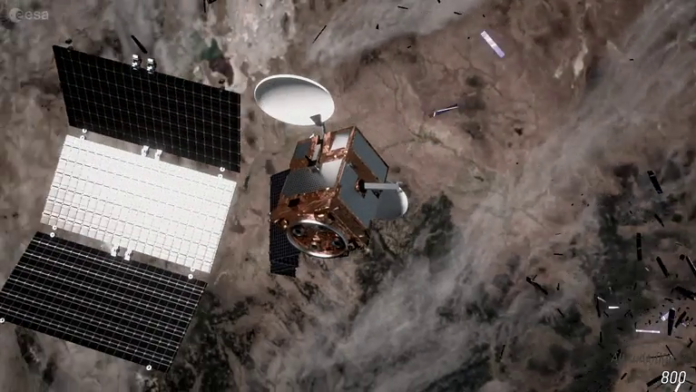 VIENNA, FEBRUARY 7- Japan and the United Nations signed a joint statement to cooperate in disseminating information on the latest research on reducing space junk. The signing ceremony took place on Thursday in Vienna, where the UN Office for Outer Space Affairs, or UNOOSA, is located.
Japan will also join forces with the UN to increase global awareness of space debris mitigation. It is the first country to ink such a statement. Last year a similar joint statement was signed with the European Space Agency (ESA). Space debris is widely defined as all non-functional, human-made objects, including fragments and elements thereof, in Earth orbit or re-entering into Earth's atmosphere. Space debris is increasing, in line with the growing number of countries using space and of objects launched into outer space, and poses exponential risks of collision, threatening space operations and limiting the development of a secure commercial space environment.
Countless pieces of space debris are orbiting Earth or re-entering into its atmosphere. They include non-functional satellites and parts of rockets. Experts are concerned that the junk could cause considerable damage if they hit operational satellites or the International Space Station.
UNOOSA Director Simonetta Di Pippo said the signing is an "important piece of the puzzle." She said the UN looks very much forward to working closely with its great partners to address the growing problem of space debris.
The Japanese government is working with the private-sector to have space debris removal technology around fiscal 2025. If realized, it would be the first such operation.
Ambassador Takeshi Hikihara told NHK that space debris poses a large problem at a time when space activities have a great social and economic impact. He said Japan wants to boost international cooperation by using its long experience and accumulated expertise on the issue.
The statement was signed during the 57th Scientific and Technical Subcommittee of the Committee on the Peaceful Uses of Outer Space (COPUOS), taking place in Vienna from 3 to 14 February 2020. The Government of Japan hosted a side event on space debris to which all 95 COPUOS Member States were invited. (@OnuItalia)