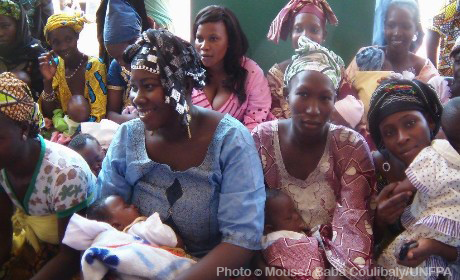 ROME, MAY 31 – Through a newly approved 3.5 million Euros to UNFPA, the Italian Cooperation will support the United Nations agency's efforts to eliminate sexual and gender-based violence, reduce maternal mortality, strengthen institutional framework, empower local communities and guarantee equal access to quality cares in Mali.
Active in Mali since 1973, UNFPA develops programmes to improve the quality of reproductive and sexual health services. With nearly half the population under the age of 15, UNFPA support targets hard-to-reach groups and adolescents in particular. Contraceptive prevalence is low and maternal mortality high. UNFPA also assists with developing reliable demographic data, and advocates for upholding human rights and gender equality, including through the abandonment of female genital mutilation/cutting and all forms of gender-based violence.
Italy takes a targeted and cross-cutting approach to gender equality, with a focus on ending gender-based violence, including domestic violence and violence in emergency settings; stopping harmful practices such as female genital mutilation and child and forced marriage; strengthening health systems, including training, health education, and access to services; and promoting economic and social empowerment. Women's empowerment is one of the focus areas of the Italian presidency of G7, along with the geopolitical situation in the Mediterranean, international security, health and international cooperation.
Specific areas of collaboration between Italy and UNFPA include ending female genital mutilation; preventing and responding to gender-based violence in humanitarian contexts; promoting sexual and reproductive healthand rights; supporting maternal, newborn and child health services; and promoting economic and social empowerment. (@OnuItalia)