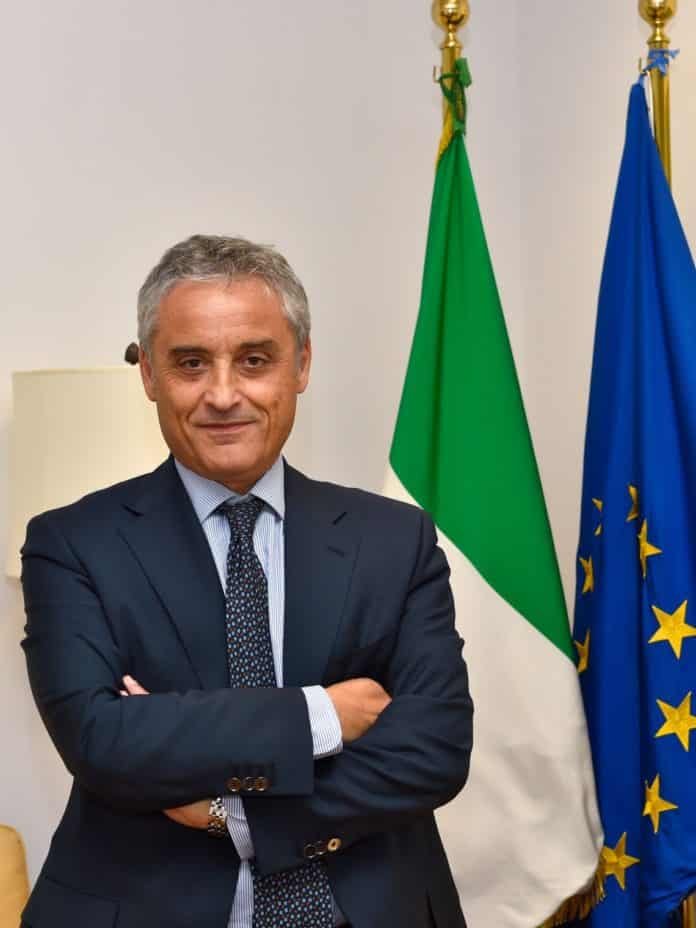 ROME, APRIL 29 – Maurizio Massari, until a few days ago the Italian Representative to the European Union in Brussels, has been appointed Permanent Representative to the United Nations in New York. The new Ambassador will take the place of Mariangela Zappia, who last March was appointed Ambassador to United States.  Massari's appointment was one of 19 diplomatic movements approved today by the Italian government.
Giorgio Starace, currently Ambassador to Japan, will replace Pasquale Terracciano in Moscow in the fall, while in March the important Embassy in Berlin had been entrusted to the outgoing ambassador in Washington Armando Varricchio, while the European mission in Brussels was assigned to the diplomatic advisor of former Prime Minister Giuseppe Conte, Piero Benassi.
Neapolitan by birth, with a degree in political science, Massari entered the Italian Foreign Service with a first appointment in the mid-1980s in Russia, where until 1990 he handled the relations with the press and domestic policy. He then worked in London on economic trade and European policies.
Political advisor to the Embassy in Washington during the second term of the Clinton administration, he then took part in 1996 and 1997 in the negotiation for the revision of the Maastricht Treaty. From 2003 to 2006, after returning to Italy, he was Ambassador for the OSCE in Serbia and Montenegro, and since January 2012, Special Envoy for the Mediterranean and the Middle East. In 2013 he was appointed Ambassador to Egypt. He left Cairo for Brussels in 2016 taking over from Carlo Calenda. (@OnuItalia)