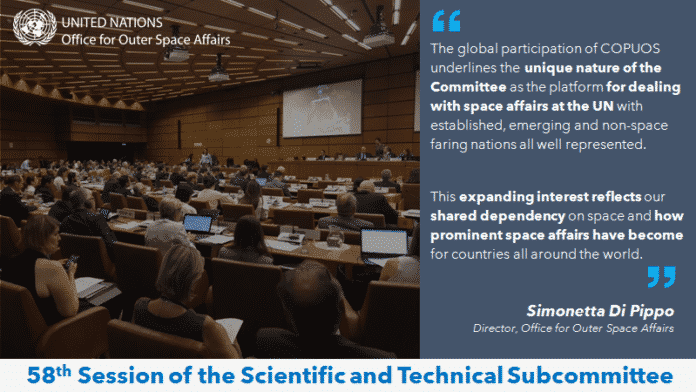 VIENNA, APRIL 19 – Welcomed by UNOOSA's Director Simonetta Di Pippo, the 58th session of the Scientific and Technical Subcommittee of COPUOS (Committee on the Peaceful Uses of Outer Space) met today in Vienna. Established in 1961, the Committee is one of the two subsidiary bodies of COPUOS which in turns reports to the Fourth Committee of the General Assembly, which every year adopts an annual resolution on international cooperation in the peaceful uses of outer space. 
"As a long-standing space-faring nation, which launched its first satellite in 1964 and sent its first astronaut on board the shuttle in 1992, Italy remains fully committed to a cooperative approach to advance the exploration and peaceful use of  outer space", the Italian Permanent Representative to the International Organizations in Vienna, Alessandro Cortese, told the Subcommittee.
The Ambassador illustrated the Italian priorities regarding the peaceful uses of outer space, including Earth observation through the PRISMA mission, a satellite with innovative electro-optical instrumentation which combines a hyperspectral sensor with a medium-resolution panchromatic camera developed by the Italian Space Agency (ASI). The satellite was launched on 22 March 2019 aboard a Vega rocket, in turn an expendable launch system in use by Arianespace jointly developed by ASI and the European Space Agency (ESA).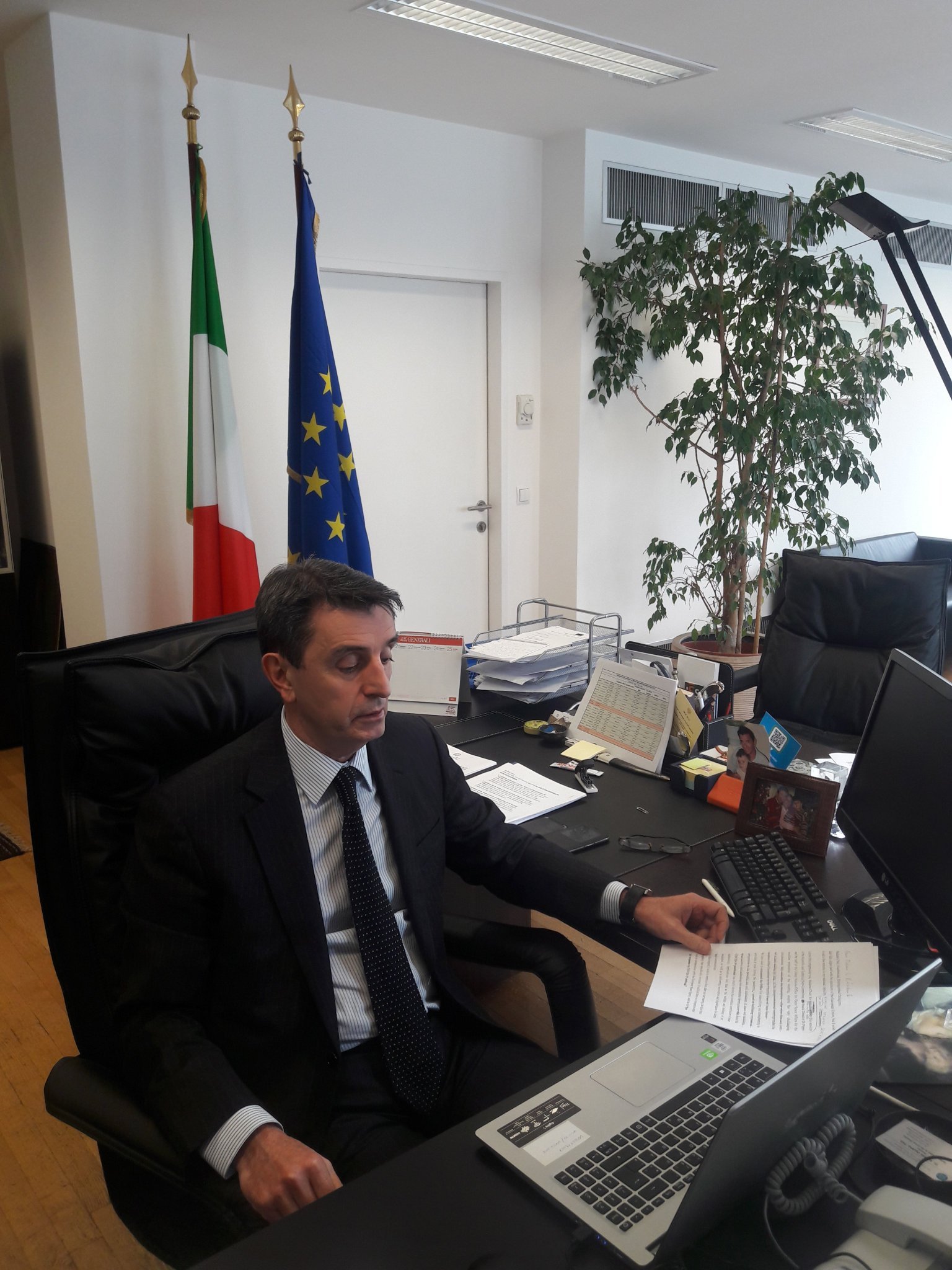 In his presentation, Cortese also focused on Cosmo-SkyMed, an Earth-observation satellite space-based radar system funded by the Italian Ministry of Research and Ministry of Defense and conducted by ASI, intended for both military and civilian use: observations of an area of interest can be repeated several times a day in all-weather conditions and the imagery will be applied to defense and security assurance in Italy and other countries, seismic hazard analysis, environmental disaster monitoring, and agricultural mapping.
The Artemis Accords signed last October were also discussed. While NASA is leading the Artemis program, which aims to land the first woman and the next man on the Moon by 2024, international partnerships will play a key role in achieving a sustainable and robust presence on the Moon while preparing to conduct a historic human mission to Mars. (@OnuItalia)