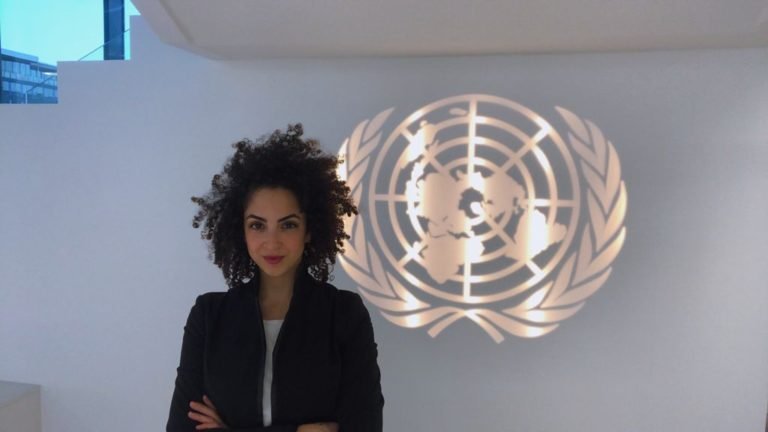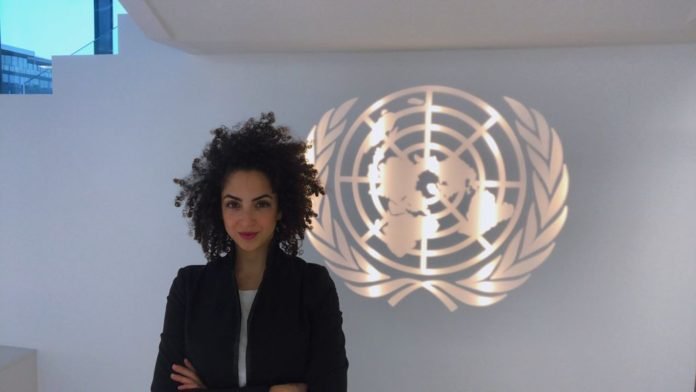 ROME, MARCH 4 – Sara Yasmine Chennoukh (33) was born in Rome, but raised in the region of Piedmont. Having Algerian origins from her father's side, she speaks English, Italian and French fluently. Yasmine obtained an international degree in International Relations and Political Sciences, which began in Genova and concluded itself in Turkey. She then proceeded to obtain a Franco-Italian master degree in Economy, Public Relations and Administration. She is stationed at UNICRI in Brussels as project management assistant for the asset recovery programme.
What interests, educational and professional experiences brought you to where you are today?
I was arguably quite lucky, because I started to work right after school. Back then, I was open to all sorts of professional experiences. My main requirement and filter was to find something that would allow me to continue to be exposed to international and multicultural contexts. I did a few internships in Italy in the commercial sector, then I left for Kenya on a voluntary experience for a foundation producing ethical handcrafted jewellery. As you can see, my path is quite varied.
I entered UNICRI through my university, which offered its graduates a programme called 'Master dei Talenti'. This platform allowed me to begin an internship with UNICRI's CBRN (chemical, biological, radiological and nuclear) Center of Excellence Secretariat, based in Nairobi, Kenya. The project which I was working on had just launched, so the experience was incredibly enriching. Unfortunately, for security reasons, I was eventually relocated, but, better safe than sorry, I nonetheless got the chance to get to know a different context from the African Atlantic Façade Regional Secretariat located in Morocco.
I wasn't hired right after my internship. In any event, it's not allowed to apply to any position during the internship period and the six months immediately following it. This experience, however, allowed me to enter the network, to prove myself, my skills, passion and determination. This undoubtedly helped me in applications which I submitted later, as people trusted me and knew my capabilities. Since that first internship, my responsibilities within UNICRI have progressively developed. I spent some time at the Headquarters in Turin, working for the Finance Office, then the Monitoring and Evaluation Unit where I assisted the implementation of a pilot framework on the prevention and countering of violent extremism and radicalization, and am now currently stationed in Brussels, as project management assistant for the asset recovery program.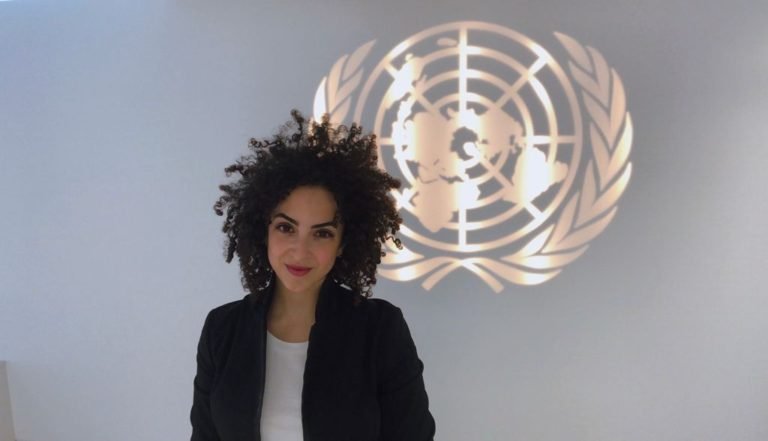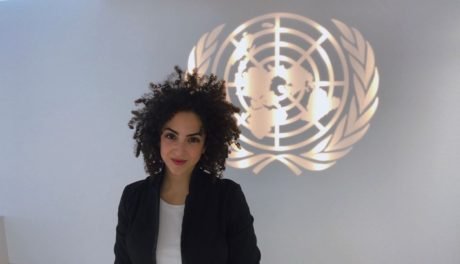 My passion and determination for working in the UN comes from a strong inner curiosity, and empathy for peoples and cultures. The organization defines the aims of civil servants as follows: "To save succeeding generations from the scourge of war, and to enable every man, woman and child to live in dignity and freedom". Who wouldn't want to be part of that?
What exactly is UNICRI?
UNICRI is an action-oriented research and training institute. Our projects and thematic focuses come from internal interests and external demands to serve the global community. Sometimes, units develop specific interests or expertise, thereby deciding to propose a project. When inspiration comes from the inside, the next step would most often be to reach out to key stakeholders and partners to maximize resources and efforts. Most of the time, however, we apply to calls for project proposals. These calls can be launched, for instance, by member states, UN, EU and other international institutions or private entities.
What are your main tasks and responsibilities in your current UNICRI position? How do these differ from your previous positions?
As a UNICRI project management assistant for the asset recovery programme in Brussels, I take care of the bureaucratic and logistical needs related to the implementation of the projects. Among my tasks and responsibilities are: providing management support, helping plan and implement projects, taking care of the administrative and financial aspects, supporting the recruitment of personnel, the logistical arrangements of missions and events, managing and monitoring budget operations, ensuring compliance of the legal terms of the agreements we seal with UNICRI's status. I am also responsible for the maintenance and coordination of communication with international stakeholders, donors, experts and national counterparts.
We are a small team and I sometimes help out with the more 'substantive' aspects of research. I revise and support the preparation of project proposals, or research studies. I also, at times, work in the development of methodologies and data-collection tools.
My first assignment, after my initial internship, was with the Monitoring and Evaluation unit. This was a great starting point, because it allowed me to see projects and activities in their implementation from a structural and analytic angle. Seeing the projects and the research developed and conducted by UNICRI in action, understanding its concrete objectives and value: this became the fuel to my motivation. Why am I doing what I am doing? What for? Knowing the expected outcomes, when you share such ideals, grows meaning of your daily work.
I also enjoyed the linearity of my path in UNICRI. Before coming to Brussels, I was working in the Counter-Terrorism Unit, on a pilot project aimed at countering violent extremist and radicalization in the Sahel and Maghreb region. The project aimed at enhancing the identification and understanding of the root causes of violent extremism and radicalization to model effective responses to increase  community resilience to these threats. Centering and analyzing the phenomena is pivotal in learning how to address it. Now, in Brussels, I am currently assisting the asset recovery programme which provides legal and technical assistance to beneficiary countries, for the identification and promotion of effective and accelerated mechanisms to trace, freeze, and seize illicitly obtained assets that are linked to acts of corruption or organized crime. I wrote my master thesis on the "Economic analysis of crime determinants and effects of sanctions on criminality", so I see my professional path at UNICRI reflecting the approach of outlining a specific phenomenon first and then focus on tailoring its preventive measures. The assignments at UNICRI allowed me to first familiarize with specific crime paradigms, and then shift my attention to instruments fostering their deterrence, namely that of developing mechanisms to impede the perpetration of these crimes. If you effectively counter illicit financial flows and deprive criminals of their funding, then you will also prevent the perpetration of their criminal activity.
What ethical and methodological conducts characterize UNICRI's research protocols?
UNICRI does not follow a unique/static policy document. The methodology of the research activities is agreed with the donor with whom UNICRI is partnering for a specific project, prior to their implementation. 
There are of course, depending on the context in which the data collection and research are carried out, measures that are always considered in order to ensure, for instance,  the safety and security of the beneficiaries involved in the data collection processes. For example, to avoid risk of retaliation, surveys can be administered anonymously, which often also enables more spontaneous and reliable replies. 
In principle, each project can propose its own methodology. However, there are some general guidelines for research. There is a standard academic practice that one seeks to follow as much as conditions allow, as UNEG Norms and Standards for Evaluation, which lists the principles that should be adhered to, to have evaluations professionally recognised (at the UN level). These are furthermore supplemented by numerous guidelines on hiring evaluators, like the code of conduct on gender mainstreaming and human rights considerations. 
What additional value do young people bring to institutions like UNICRI? Does UNICRI offer enough possibilities and entrance doors to young researchers?
Accessing the UN circuit is not always easy. It's a competitive environment, but for good reasons. Institutions like UNICRI need to make sure they have the right expertise to implement its mandate and important missions. Competitiveness in itself is not wrong, although sometimes it's true that this world can be challenging to access, even if one has the right requirements.
Surely there is space for improvement, however, for what concerns UNICRI, I would say that there are many young people working here, and would proudly add that many of these are women. UNICRI has a variety of entrance doors to keep an eye on. There is, for instance, the UNICRI LL.M. Master Program. This Program allows students from all over the world to get to know UNICRI, its mandate and structure, other than following a strong academic curriculum on topics which fall within the scope of crime prevention and criminal justice. Many colleagues of mine started from there. Alternatively, one could also start from an internship -like I did- or explore the JPO Programme.
UNICRI also has a more informal channel in place, that is aimed at promoting inclusiveness of ideas and voices regardless of age, background, professional role, etc. It aims at encouraging interest sharing, hints for insights on specific niche studies or thematic areas, and it is an opportunity from which the official institute's strategy can borrow. From time to time, UNICRI in fact organises what we call the "bites of knowledge", which are basically meetings where people can, on a voluntary basis, gather over lunch to discuss a topic. This can be a good "stage" for young employees to share insights, propose ideas, and make themselves known.
Young employees bring important contributions to UNICRI. The ability of youth to think outside the box is one of the most precious qualities. UNICRI can surely benefit from innovation and innovative visions. Youth bring energy, motivation, enthusiasm, ideas and new communication modalities. Specifically at UNICRI, we have many talented young people working as fellows, for instance, that have refined technical knowledge and that conduct amazing research studies.
Another quality, that young employees could be assumed to be equipped with, is the ability to adapt quicker to new contexts and changes (I am thinking for instance to the huge switch of "operating modality" the pandemic required), but it is however very true that this (resilience) also depends on personality, and non solely on the age.
What advice would you give to a young person looking to work for UNICRI, or the UN more generally?
Other than the LL.M Master, the JPO programme and various internships -all of which can be found on the Inspira UN platform- there are a few other jumpstart experiences one could make use of. The first is the UN Volunteers service. We sometimes receive volunteers from this platform, and sometimes our own staff leave for a volunteering mission. I think this is a valuable and sustainable way to start, because not only can it amplify your understanding of critical contexts and your passion, but volunteers also receive an allowance to sustain the precious work they are doing.
Another suggestion to students specialized in a thematic area on which UNICRI is currently working, is to monitor UNICRI's vacancies and/or join the public events organized on such topic of mutual interest, provide feedback on recent publications.
As a moral push and encouragement, I would say that talent alone does not bring you forward if you are not also able to proactively promote yourself. Once you get an internship, for instance, it's important to show your team  that you are willing to get involved. You need to take initiative, as appropriate, present your ideas, and show your supervisors that they can trust your capacities. (@OnuItalia)