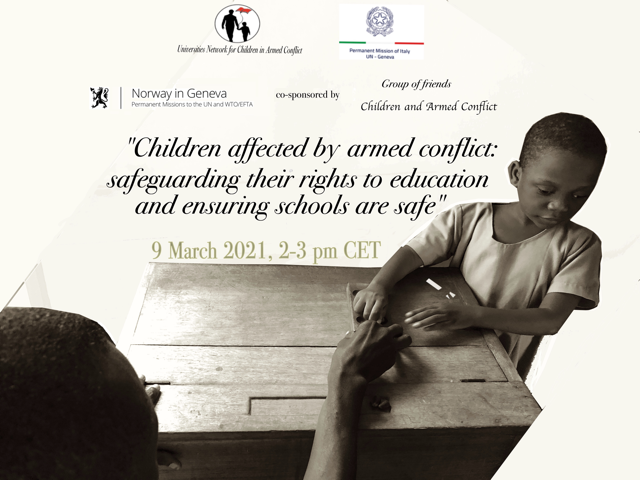 GENEVA, MARCH 9 – "Safeguarding the right to education and protecting the functioning of schools in areas affected by armed conflicts are fundamental priorities. For this reason – explained the Deputy Foreign Minister Marina Sereni, speaking at a webinar organized on the sidelines of the 46th session of the Human Rights Council in Geneva – Italy believes it is necessary to involve the international criminal justice system, to stop violence against young people in conflict areas".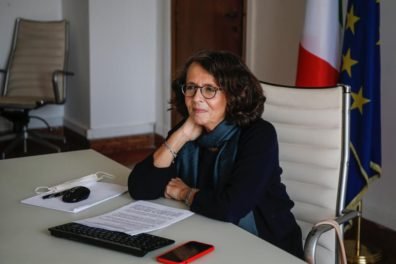 Sereni spoke during the virtual event "Children affected by Armed Conflict: safeguarding their right to education and ensuring schools are safe". The event was organized by the Network of Universities for Children in Armed Conflict, in collaboration with the Delegation of Italy to the International Organizations in Geneva. "If we really want to achieve broader respect for international humanitarian law and human rights, and at the same time safeguard schools in armed conflict," she said, "We need to take concrete action".
Italy, alongside the United Nations and all interested parties, intends to promote effective and coherent solutions to protect children, and guarantee them a better future. "But it must be done soon, because – as observed by Sereni – the pandemic is worsening an already very negative picture".
Ensuring education is a powerful tool for promoting peace and preventing conflict, as affirmed by the United Nations Convention on the Rights of the Child. "It is therefore a moral imperative to put an end to the unacceptable violations of children's rights in war zones," Sereni said, recalling the anniversary of International Women's Day: "An important occasion to reflect on the challenges we still face in terms of women's emancipation. But the fight for this goal also passes through ensuring that girls and young women have access to education." (@OnuItalia)