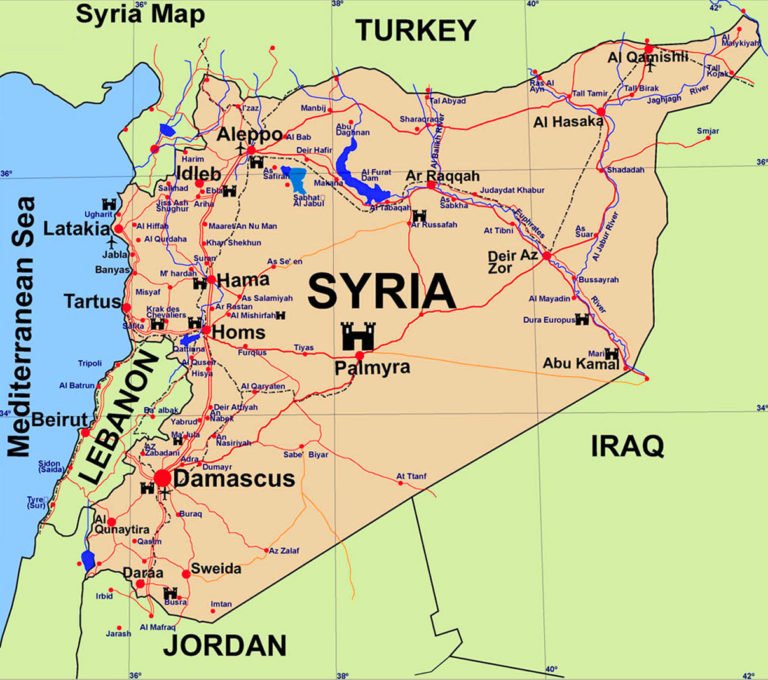 GENEVA, MARCH 15 – "To restore confidence after ten years of war, it's fundamental to fight impunity." Italy's Permanent Representative to the United Nations and the International Organizations in Geneva, Ambassador Gian Lorenzo Cornado, spoke today during a high-level virtual event entitled "Syria: accountability after ten years", held on the sidelines of the 46th session of the Human Rights Council. The event, co-sponsored by Italy, was organized by the Permanent Representation of the United Kingdom in Geneva.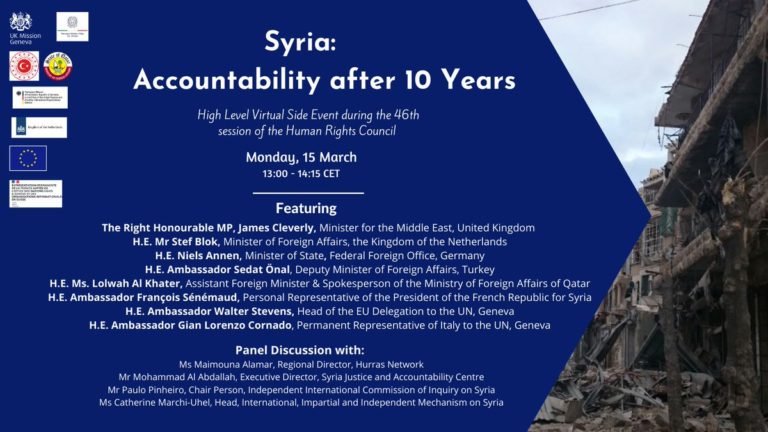 The event was also attended by: the Foreign Minister of the Netherlands, Stef Blok; the Deputy Foreign Minister of Turkey, Amb. Sedat Onal; the Under Secretaries for Foreign Affairs of the United Kingdom, James Cleverly, and Germany, Niels Annen; the Personal Representative of the President of the French Republic for Syria, Amb. François Sénémaud; the Head of the EU Delegation in Geneva, Amb. Walter Stevens; the Spokesperson of the Ministry of Foreign Affairs of Qatar, Lolwah Al Khater; the Chairman of the Independent International Commission of Inquiry on Syria; the Chairperson of the Impartial and Independent International Mechanism on Syria; and representatives of two Syrian civil society organizations.
The event provided an opportunity to look back at the progress made in regards to establishing accountability for the violations and abuses of human rights and international humanitarian law that have occurred in Syria over the past decade, and the related challenges. It furthermore engaged with topics like the mechanisms for monitoring and punishing the perpetrators of these crimes, and the role to be played by national and international jurisdictions and the Human Rights Council.
Cornado, "too many human rights violations"
In his speech, Ambassador Cornado emphasized the seriousness of the Syrian conflict, both in terms of the high price that the population has had to pay in this decade on the humanitarian level, as well as the sheer dimension of serious human rights violations, crimes against humanity and war crimes that have been committed. The war in Syria is in fact responsible for continuous attacks against civilians, repeated violations of the obligations of international humanitarian law, and the deprivation of fundamental rights throughout the country.
Ambassador Cornado reiterated how it is of utmost importance to fight impunity and ensure that whoever is guilty of such crimes is held criminally accountable: impunity fosters divisions, tensions and undermines the confidence of the population towards a future of peaceful coexistence and respect for the rule of law. He furthermore emphasized how recognizing the criminal responsibility of the perpetrators of such crimes is the cornerstone of any national reconciliation effort, and a key step towards the full implementation of Security Council Resolution 2254. (@OnuItaly)