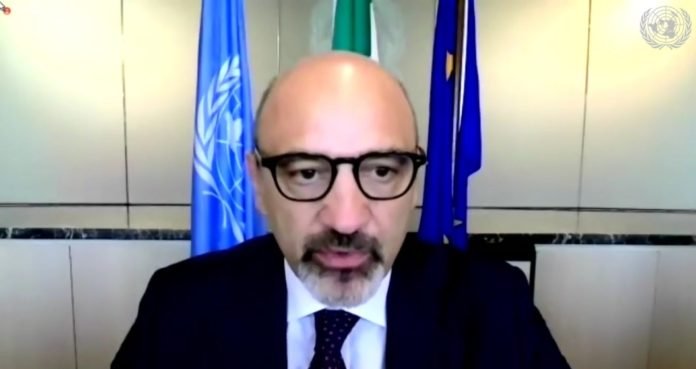 NEW YORK, SEPTEMBER 29 – "Italy's policy has always been centered on a firm rebuke of the use of chemical weapons, anywhere, at any time, by anyone, and under any circumstance. And we believe, without exception, that those responsible for the use of chemical weapons must be held accountable", the Deputy Permanent Representative to the United Nations in New York, Ambassador Stefano Stefanile, said during and Arria Formula meeting of the UN Security Council on OPCW work in Syria.
Since the creation of the OPCW Fact Finding Mission mechanism in 2014, OPCW inspectors have attested to numerous cases of use of chemical weapons in Syria. More recently, the first report of the OPCW Investigation and Identification Team to the OPCW Executive Council and to the UN Secretary-General, regrettably confirmed the use of chemical weapons by the Syrian Arab Air Force on 8 April 2020.
"This meets with Italy's strong condemnation. The use of chemical weapons must not be tolerated. The end of impunity is crucial for credible, effective deterrence, and we will continue to support efforts towards ensuring accountability for those responsible of these heinous crimes. In this spirit, Italy has joined and actively supports the work of the International Partnership against Impunity for the Use of Chemical Weapons".
Italy also remains strongly committed to supporting the Chemical Weapons Convention and the work of the OPCW. We reiterate our full confidence in the technical expertise, objectivity, impartiality and independence of the OPCW Technical Secretariat and its Investigation and Identification Team", added Stefanile stressing that the global chemical non-proliferation regime is a basic building block for international peace and security. (@OnuItalia)