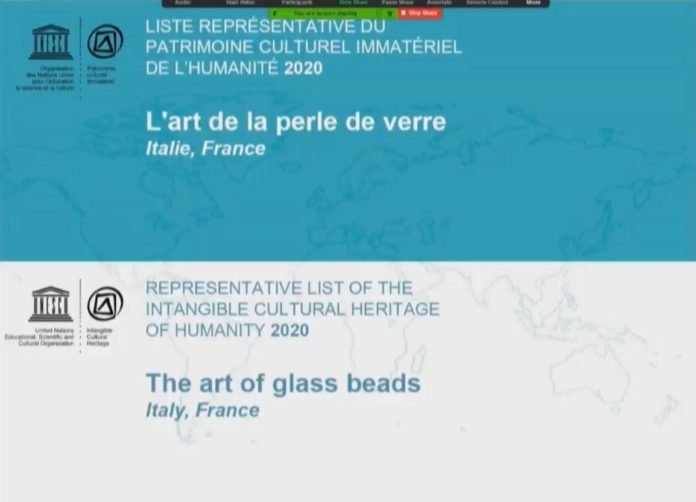 PARIS, DECEMBER 17 – The multi-secular Venetian art of the glass beads has been listed in the UNESCO intangible cultural heritage. The decision was made by the Intergovernmental Committee for the Safeguarding of the Intangible Cultural Heritage of UNESCO, which met today in a video conference.
Italy and France submitted candidacy
Both Italy and France submitted a candidacy – Italy's nomination was brought forward by the Community of the Venetian bead makers, represented by the 'Comitato per la Salvaguardia dell'Arte delle Perle di Vetro Veneziane' (Committee for the safeguarding of the Venetian glass beads Art), whereas the French candidature was submitted by the Community of the French bead makers, represented by the Association des Perliers d'art de France.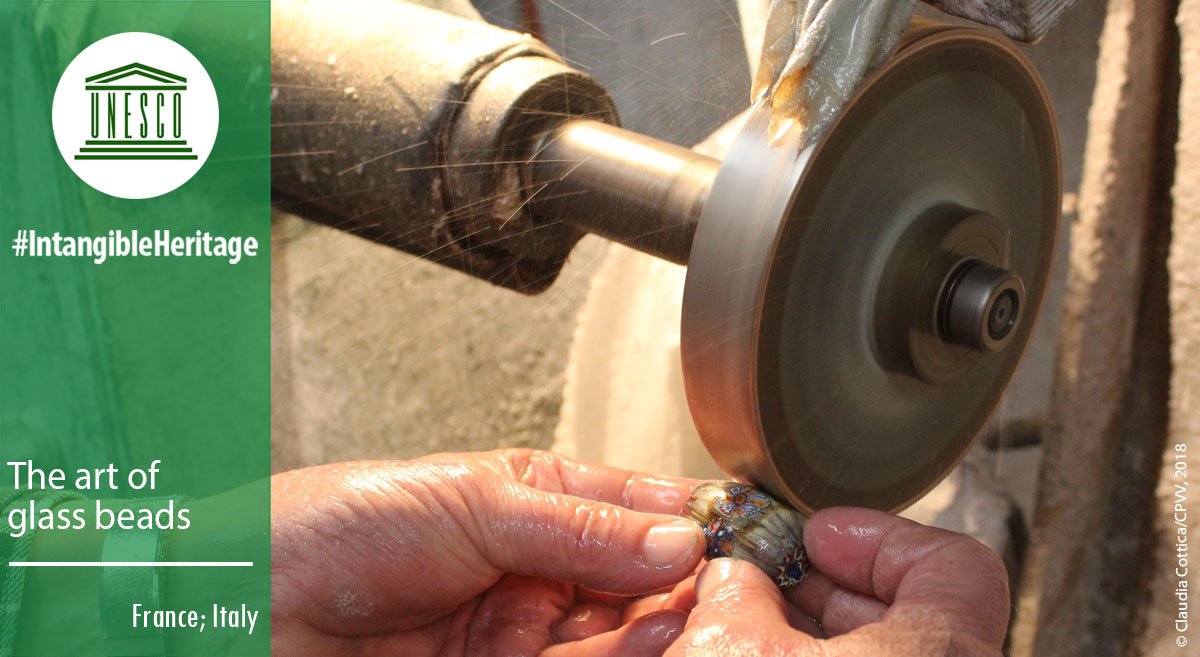 In August of last year, during the 76th Venice Film Festival, Marco Rossitti's short film "Anime" was premiered in the Lido. The short film, produced by Arte-Mide and filmed in the furnaces and family workshops of the island of Murano and the historic center of Venice, tells the story of the glass bead masters and of the places where this art is made.
Venice's first time in UNESCO's list of Intangible Cultural Heritage
For the city of Venice, this marks the first time in the UNESCO list of Intangible Cultural Heritage. The art behind the making of glass beads requires a rich understanding of the material of glass, and the element of fire. The candidacy focuses not only on the object itself, but also on the unique skill behind it and the socio-cultural implications of this art. (@OnuItalia)