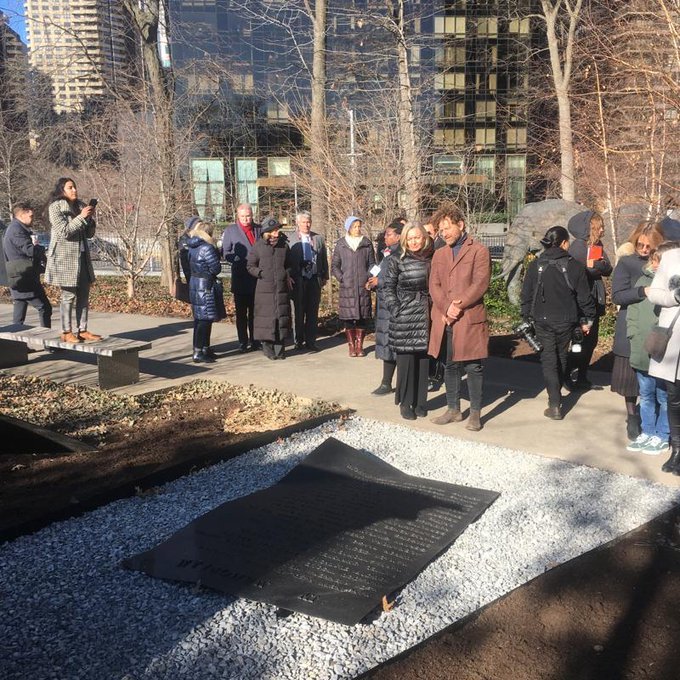 NEW YORK, JANUARY 20 – The United Nations remembered the Haiti earthquake with a ceremony at the New York headquarters and a monument permanently installed in the North Lawn. Ten years ago, on January 12, over 200 thousand people died, including 102 United Nations employees, the largest loss faced by the world peace organization in its 75 years of history. The sculpture "A Breath" is by the Italian artist, Davide Dormino.
The sculpture -made of iron and cement- is entitled "A Breath" and has been installed in the garden close to Anna Frank's tree and the monumental statue of "Saint George killing the dragon of war". Among the victims of the 12th of January 2010 earthquake were two Italians, Cecilia Corneo and Giorgio Galli. Dormino's brother Marco, a photographer for Unicef, was also in Haiti at the time of the earthquake and was able to leave the building just seconds before its collapse.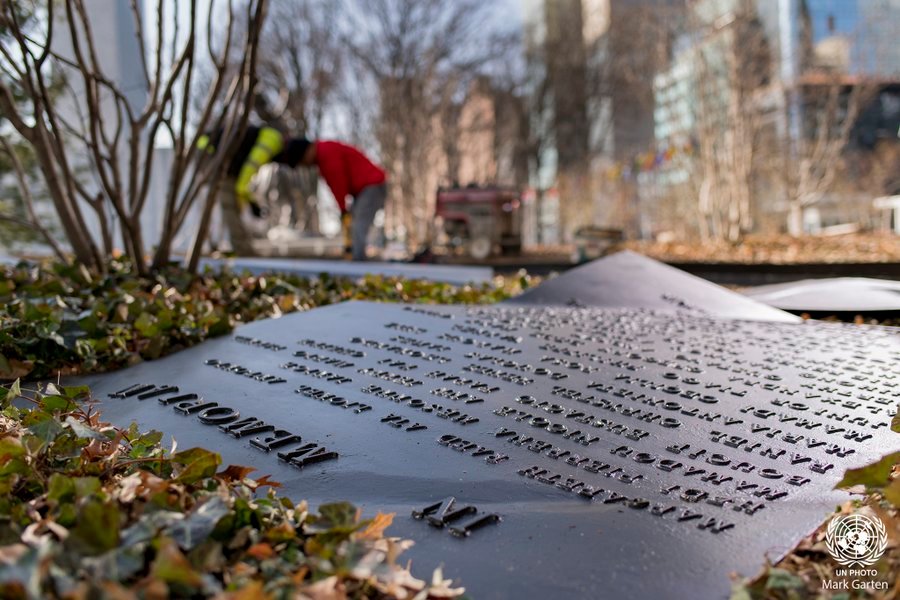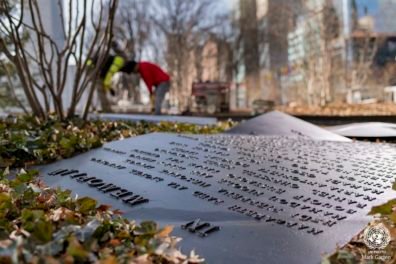 "A Breath", commissioned by the UN, was created in 2011 for the logistic base of Minustah, Port au Prince. Now that the peacekeeping operation has ended, the sculpture has been 'repatriated'.
"I thank the artist for having included in his sculpture the rubble of the Christopher Hotel where many of our colleagues lost their life. Those who died in Haiti were there to build stability e consolidate peace and security: they were political advisors, humanitarian workers, development specialists, soldiers, lawyers, drivers and doctors," UN Secretary General, Antonio Guterres, said during the memorial ceremony. With him were UN officials, blue helmets, the parents of the victims. "We pay tribute to the victims of this tragedy. We honor their memory and offer our solidarity to their families," said Mariangela Zappia, Permanent Representative of Italy at the UN.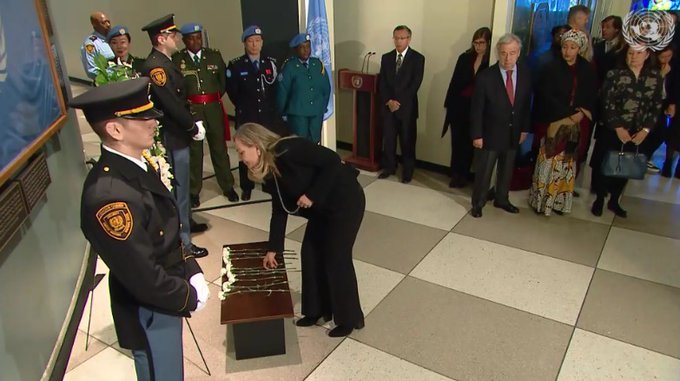 The sculpture evokes the instant before the earth began to shake. It shows a stack of metal sheets of paper sitting on a block of concrete. One of the sheets has fallen to the ground, and on it are the names of the 102 Un staffers who lost their lives: names without surnames, no alphabetical order, because, when death arrives, it follows no logic.
"A Breath" is the second work by an Italian artist to be installed in the UN, after "Sphere within a sphere" by Arnaldo Pomodoro, a present of the Italian government in 1996. Over the course of the past years Dormino has created a number of public and environmental artworks. "Anything to say? A monument to courage" is a bronze itinerant sculpture which departed from Berlin in 2015 and passed through the United Nations headquarters in Geneva, the Barbican in London and La Sapienza in Rome. It represents four chairs: the last one is empty, whereas on the previous ones are three modern symbols of freedom of expression, Edward Snowden, Julian Assange and Chelsea Manning. (@OnuItalia)