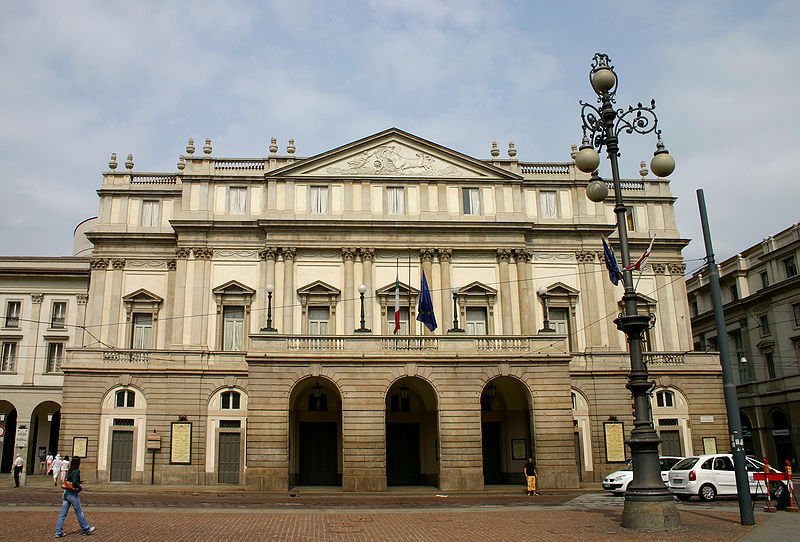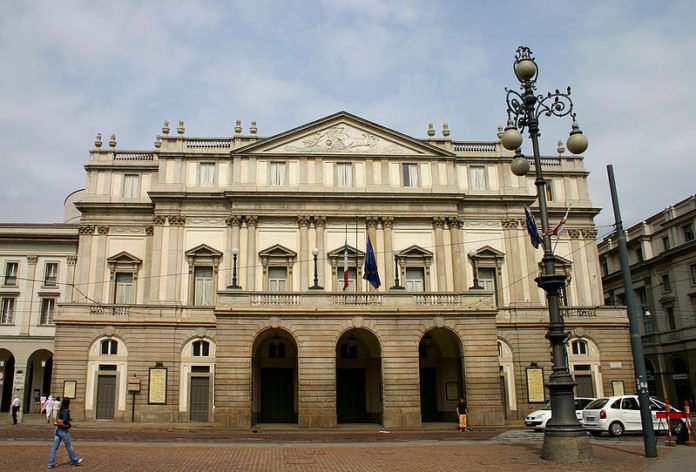 NEW YORK/MILAN, OCTOBER 12 – United Nations Day, 24 October, marks the anniversary of the day in 1945 when the UN Charter entered into force. Since 1954, with the completion of the General Assembly Hall at UN Headquarters in New York, UN Day has been celebrated with a concert. This year this special event will be a virtual performance featuring Roberto Bolle, accompanied by other world class etoiles as well as the Orchestra of Teatro alla Scala. Recorded at Teatro alla Scala in Milan, it will be screened on Thursday, 22 October 2020 at 12.00p.m. in the General Assembly Hall.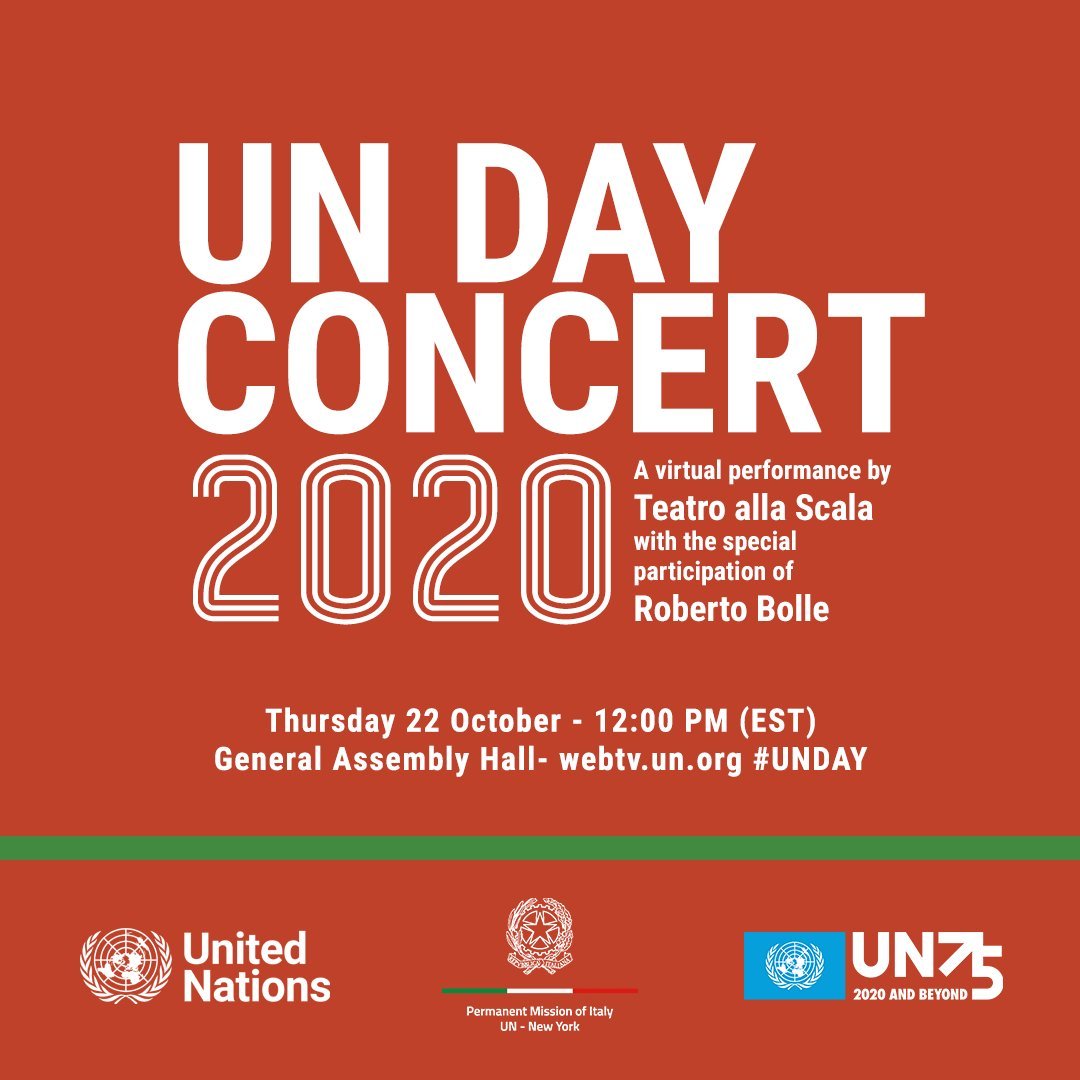 The performance with the theme "Reimagine, rebalance, restart: recovering together for a shared humanity", will include a number of classical, modern and reimagined dances curated specifically for the UN Day Concert. It will be an occasion for renowned musicians to highlight, celebrate and reflect on the UN's work and agenda through the universal language of music. This year's UN Day marks the 75th anniversary of the entry into force of the UN Charter, presenting an opportunity to call for the strengthening of international cooperation in the interest of both nations and peoples.
The concert, presented by the United Nations and the Permanent Mission of Italy to the United Nations in New York and supported by Intesa Sanpaolo, will provide a significant moment to affirm the aspirations at the heart of the Charter, commit to reinvigorating the ideals of multilateralism and remind ourselves of our shared humanity. "In times of physical distancing due to the COVID 19 pandemic, art has brought us together, united by a shared humanity", the Italian Mission stated on Twitter. As a country with a rich artistic tradition and long history as a global cultural center, Italy is keen to offer its contribution to this endeavour through the arts and culture.
Under-Secretary-General for Global Communications Melissa Fleming will emcee the in-person remarks in the Hall, which will be delivered by the Secretary-General, Antonio Guterres, the President of the General Assembly, Volkan Bozkir, the Permanent Representative of Italy to the United Nations, Mariangela Zappia, and recorded messages from Italy's Minister of Foreign Affairs and International Cooperation, Luigi Di Maio, and Roberto Bolle. A livestream of the hour-long performance will be available to viewers around the world across through UN online and digital platforms. The UN Day Concert performance will also be streaming live on: UN Web TV (webtv.un.org), UN Channel on YouTube, Facebook and Twitter. (@OnuItalia)