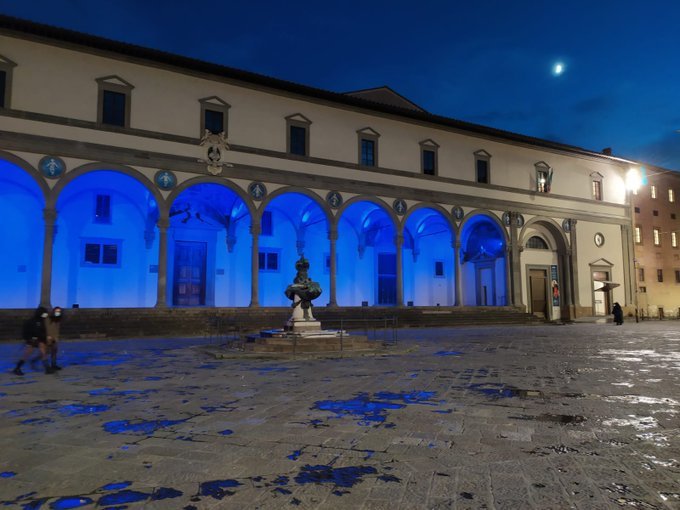 FLORENCE, NOVEMBER 20 – The loggia of the Istituto degli Innocenti in Piazza Santissima Annunziata and the historical gates of the city turned blue in celebration of World Children's Day on 20 November, 2020.
An initiative launched by UNICEF to #TurnTheWorldBlue, this year's event is dedicated to reimagining the post-pandemic future of all children at a time when millions around the world have been hit hard. Coronavirus is having severe impact on the health, well-being and education of children; hence, World Children's Day aims to empower children to play an active role in creating a more child-friendly world.
"Today, children of the world are talking about the issues that concern them most," said Gunilla Olsson, Director of the UNICEF Office of Research-Innocenti: "On this special World Children's Day, as we navigate a global pandemic, we hope everyone will have a chance to be mindful of what children and young people are going through and take every opportunity, virtual or otherwise, to listen at what they have to say about their hopes for the future. A wish and a warning of how urgent the needs of children are."
"As per tradition, the Istituto degli Innocenti, which has been working for the rights of children for six hundred years, participates in World Children's Day," said Maria Grazia Giuffrida, President of Istituto degli Innocenti. "By turning the Loggia blue this evening – a window which is such an important symbol of caring for children – we can continue the dialogue about children with the city and with the Florentines even in the moment we are living in".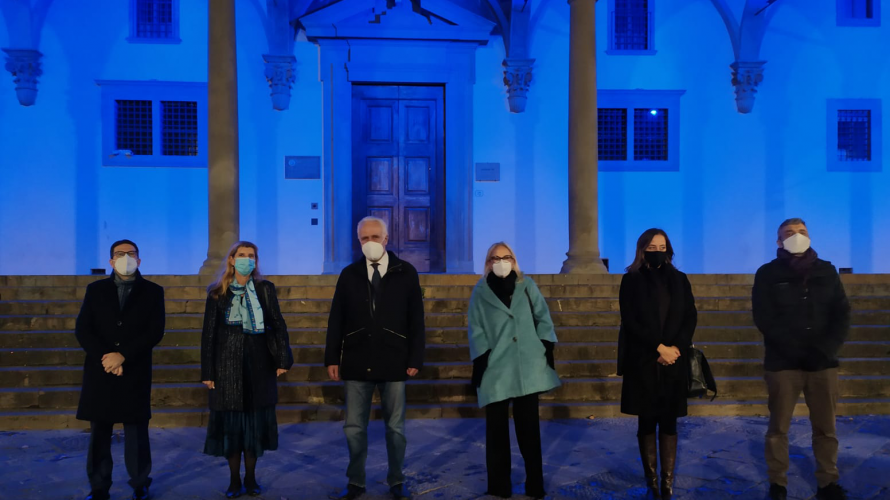 The lighting of the loggia of the Istituto – made possible thanks to a donation from Silfi, a Florence lighting company –  as well as  of the historical gates, also remind thousands of visitors and residents to renew the pledge made on November 20, 1989 of the ratification of the United Nations Convention on the Rights of the Child (CRC), the most widely ratified international treaty, signed by 196 countries. Italy was among the first signatories of the Convention, reconfirming its commitment to children.
The UNICEF Office of Research-Innocenti, established by an agreement between the Italian Government and UNICEF in New York in 1986, undertakes research on emerging or current issues to influence the strategies, policies and programs of UNICEF and partners; to stimulate global debates on children's rights and development; and to impact on the global research agenda and policies for all children, especially the most vulnerable. (@OnuItalia)