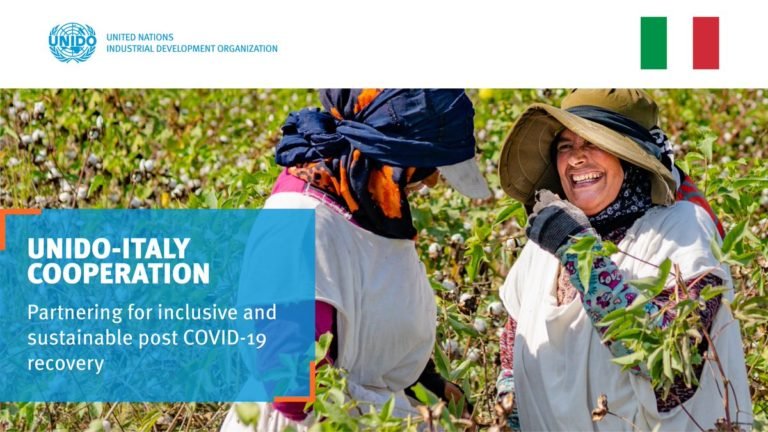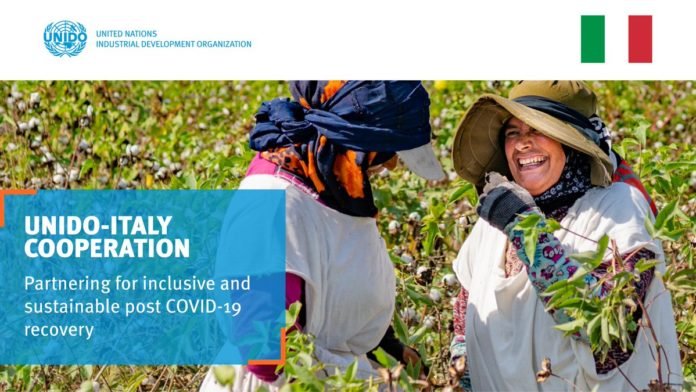 VIENNA, MARCH 1 – The Italian Ambassador to the International Organizations in Vienna, Alessandro Cortese, and the Director General of the United Nations Industrial Development Organization (UNIDO), LI Yong, signed last week funding arrangements for three projects financed by the Government of Italy.
"The unprecedented crisis caused by the COVID-19 pandemic is pushing the world off-track from the path envisaged by the 2030 Agenda for Sustainable Development. Italy remains committed to work together with UNIDO with a view to building back and ensuring a more equitable, inclusive, sustainable, resilient and greener future, including through our Presidency of the G20 and co-Presidency of the COP26," said Cortese at the signing ceremony.
UNIDO's Li noted that the three projects are proof that international cooperation is critical to addressing global crises and to accelerate progress towards the achievement of the 2030 Agenda, adding, "With the continued assistance from the Government of Italy, one of UNIDO's main donors, UNIDO has been able to deliver on its mandate and foster inclusive and sustainable industrial development, particularly at this time with developmental progress set back by the COVID-19 pandemic."
The project, "Operationalization and sustainability of integrated agro-industrial parks (IAIPs) in Ethiopia", will contribute to the development of the country's agro-industrial sector and to the creation of decent jobs and economic opportunities in rural areas. The development of four IAIPs is a central objective of UNIDO's Programme for Country Partnership  for Ethiopia.
The continent-wide programme, "Opportunities for Youth employment in Africa" jointly developed by the Food and Agriculture Organization of the United Nations (FAO) and UNIDO, will accelerate efforts in the area of job creation for African youth, especially through agribusiness and entrepreneurship development.
The third project, "Industrial policies for a circular economy", will provide a dedicated training programme for policymakers from Lebanon, Morocco, and Tunisia to promote circular economies practices. It will be implemented in cooperation with the University of Ferrara and the University of Roma Tre. (@OnuItalia)