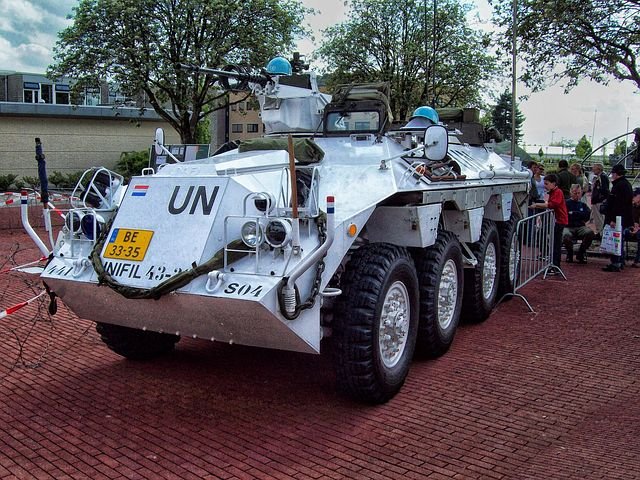 NEW YORK, AUGUST 29 – The UN Security Council on Thursday unanimously adopted Resolution 2485, extending for another year the mandate of the UN Interim Force in Lebanon (UNIFIL), which expires on Aug. 31. The newly adopted resolution decides to confirm and extend the present mandate of the peacekeepers until Aug. 31, 2020 and commends the positive role of the Italian led force, whose deployment together with the Lebanese Armed Forces has helped to establish a new strategic environment in southern Lebanon.
Besides, the resolution affirms its strong continuing commitment to the existing UNIFIL mandate and calls for the full implementation of Resolution 1701 (2006). In 2006, the Council adopted Resolution 1701, which called for a cessation of hostilities between Hezbollah and Israel.
The resolution mandated UNIFIL to assist the Lebanese Armed Forces in taking steps towards the establishment, between the Blue Line and the Litani River, of an area free of any armed personnel, assets and weapons other than those of the government and of UNIFIL, and to assist the government of Lebanon in securing its borders and other entry points to prevent the entry of arms into Lebanon without its consent.
The mandate remained substantially renewed the current configuration of the mandate. However, in a small but significant concession to American and Israeli diplomats who have for years called upon the peacekeepers to more aggressively investigate and report Hezbollah activity in southern Lebanon near the Israeli border, the resolution "requests the Secretary-General, in accordance with global peacekeeping best practice and in close consultation with relevant stakeholders, to conduct and provide the Security Council, no later than 1 June 2020, with an assessment of the continued relevance of UNIFIL's resources and options for improving the efficiency and effectiveness between UNIFIL and UNSCOL, taking into consideration the troop ceiling and the civilian component of UNIFIL". As the United States and Israel do not believe the peacekeepers have carried out their duties as fully as possible, the countries have pushed for fewer forces, in part as a cost-cutting measure.
Currently, just under 10,500 peacekeepers are in the area (about 1,000 Italian troops) and the mission allows for as many as 15,000. Diplomats involved in the negotiations said the United States proposed at one point to reduce the number of peacekeepers to about 9,000. (@OnuItaia)