VIENNA, APRIL 14 – UNODC and the Vittorio Occorsio Foundation signed today a Memorandum of Understanding (MoU) to work jointly on leveraging artificial intelligence and new technologies to tackle transnational organized crime.
Through the MoU, which was signed by UNODC and the Foundation during a virtual meeting between UNODC Executive Director Ghada Waly and the President of the Scientific Committee of the Foundation and Attorney General of the Court of Cassation of Italy, Giovanni Salvi, in the presence of the Permanent Representative of Italy to the UN  in Vienna, Alessandro Cortese, the Parties will cooperate to improve understanding of the use of artificial intelligence and other new technologies in preventing and combating transnational organized crime, including by identifying best practices and developing legal frameworks.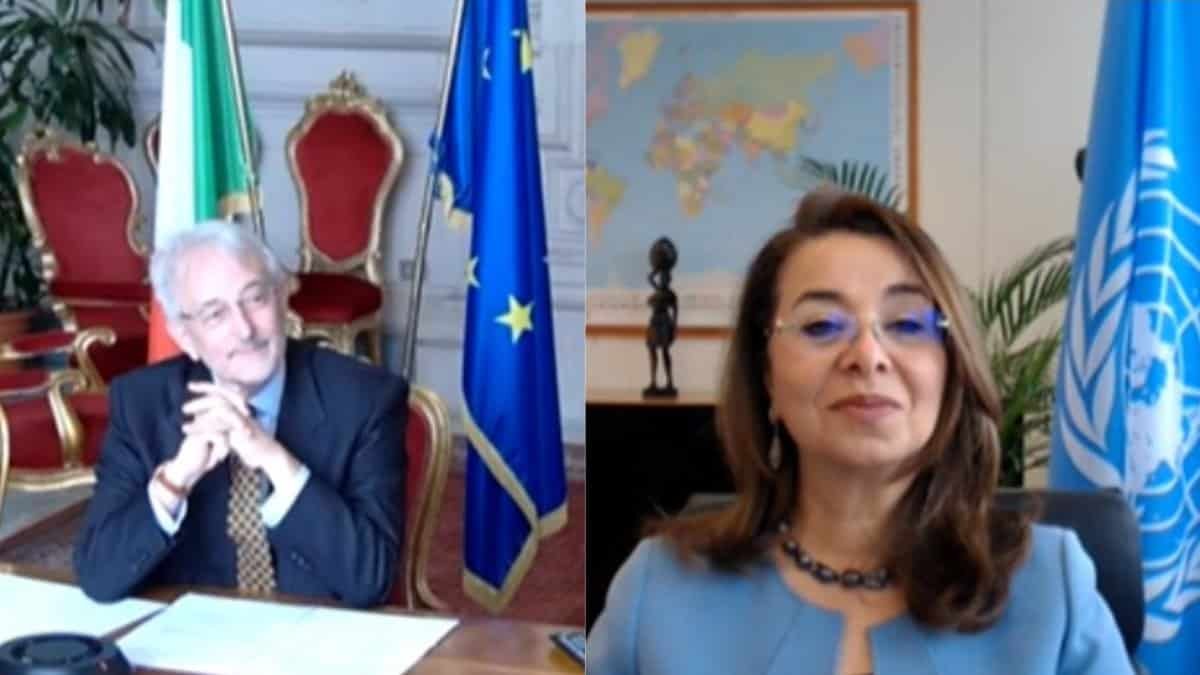 A specific focus will also be the use of artificial intelligence and other new technologies to counter crimes that affect the environment, including international trafficking of waste linked to transnational organized crime, or other types of crime such as economic crimes, corruption, money laundering and illicit financial flows resulting from the proceeds of crime.
The Vittorio Occorsio Foundation was founded to honor the memory of Vittorio Occorsio, an Italian judge and prosecutor killed in a neo-fascist terrorist attack in Rome on 10 July 1976. In its activities, the Foundation focuses on research and analysis on new and emerging topics in the area of crime prevention and criminal justice, and in promoting education for justice and a culture of lawfulness.
The MoU seeks to foster the implementation on the United Nations Convention against Transnational Organized Crime and answers the calls made by Member States in the Kyoto Declaration adopted during the 14th UN Crime Congress on Crime Prevention and Criminal Justice in March this year to "promote the appropriate utilization of technology by law enforcement and other criminal justice institutions."
The collaboration is also in line with the Secretary-General's Strategy on New Technologies and is part of UNODC's strengthened efforts to partner with civil society in addressing drugs, crime, corruption and terrorism in the context of the Office's recently adopted 2021-2025 Strategy. (@OnuItalia)