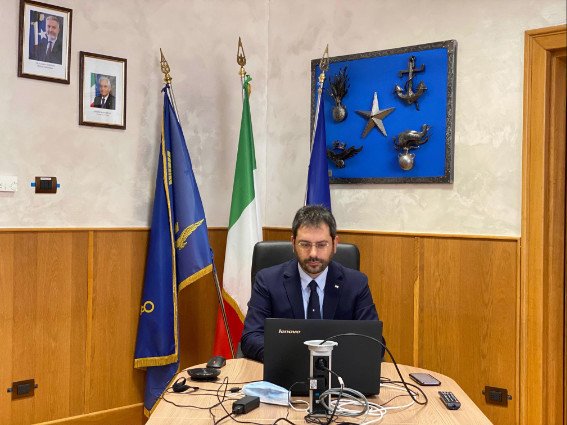 ROME/NEW YORK, DECEMBER 16TH – "Women and Armed Forces. Equality in uniform" is the title of a conference organized by the Italian Ministry of Defense to celebrate the 20th anniversary since the admission of women in the Armed Forces and 'Guardia di Finanza'. Taking part in today's convention were Pramila Patten, Under-Secretary General, who spoke about the actions taken by the UN in combatting gender-based violence in conflict situations; and Stefano Del Col, Head of Mission and Force Commander of UNIFIL, the UN peacekeeping force in Southern Lebanon.
16 thousand women in uniform in Italy
The convention allowed reflection and exchange of views on a current topic of upmost importance – a topic which ought to be considered and talked about by all individuals who hold public responsibilities. The first panel, entitled "From Ascoli to Herat: twenty years of women soldiers", saw the participation of Angelo Tofalo, Undersecretary of State for Defense; Elena Bonetti, Minister for Families and Equal Opportunities; Lieutenant General Luigi De Leverano, Deputy Chief of Defense; the Chiefs of the Armed Forces and Fabrizio Battistelli, sociologist and expert in military organizations.
"More than 20 years later, I am convinced that the most concrete response to the intentions of those years lies today in the more than 16 thousand women in uniform committed to ensuring, selflessly and with a spirit of sacrifice, their support in all defense branches, both in the Italian territory and abroad," said Tofalo, "In time, the steps taken towards gender parity have been many- the role of women in uniform and the attention in their regard has grown, within a framework ever more oriented towards gender-based integration and the promotion of women's empowerment".
The 1999 law was a momentous step
The admission of women in the Armed Forces and in the roles of the 'Guardia di Finanza', which took place with the law 830/1999, represented a historic step for the Italian defense community which -until that moment- had been for the most part man-oriented. At this same moment, the UN included the dimension of gender in its security sector as well, through the adoption of Resolution 1325 (Women, peace and security), a pivotal milestone which recognized -for the first time- the strong correlation existing between gender inequality and the territorial conditions of stability and violence, including conflict. (@OnuItalia)